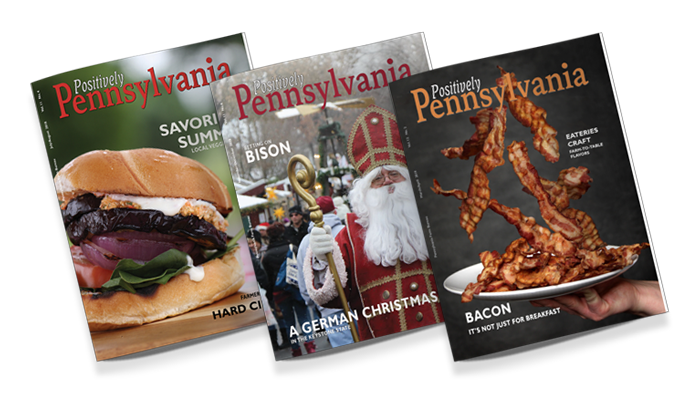 Positively Pennsylvania is your guide to finding farm-fresh food, locally crafted products and exciting destinations throughout the Keystone State. It's for people who are passionate about their food and care about the story behind it.
Published quarterly by Pennsylvania Farm Bureau, the magazine introduces you to the food and culture that make Pennsylvania a great state. It's available exclusively to Pennsylvania Farm Bureau members.
Each issue tells the stories behind Pennsylvania's exciting local food and craft beverage scenes and introduces the farm families who make it all possible. Also included are stories on destinations, recipes, Pennsylvania events, gardening tips and more.