Today is National Roller Coaster Day and there's no better place to celebrate than in the Keystone State.
The roller coaster was invented here – sort of. The gravity-powered Mauch Chunk Switchback Railway, constructed to transport coal from the mines to what is now Jim Thorpe, is often considered the world's first roller coaster. The concept was soon replicated in amusement parks.
Pennsylvania was also home to Philadelphia Toboggan Company, the nation's leading coaster designer and builder throughout much of the 20th century. And you can still ride the world's oldest-operating roller coaster in – you guessed it – Pennsylvania.
But that's all history. The real reason for celebration is the many Keystone State coasters you can enjoy today. Here's a dozen that any thrill seeker should be sure to check out.
Great Bear
Hersheypark – Dauphin County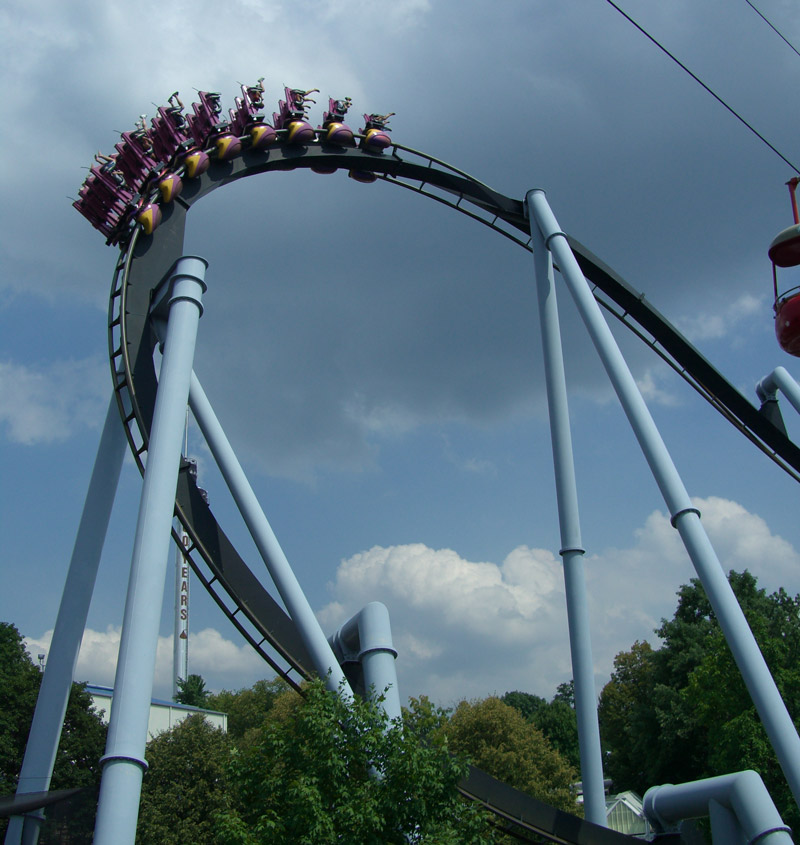 With 14 coasters at Hersheypark, it was hard to pick just a few for this list. So why the Great Bear? It's a thrilling inverted coaster (meaning you ride under the track) that takes riders on an exciting series of loops, helices and a zero-g roll. There's nothing quite like rushing over the park's scenic Comet Hollow area with your feet dangling. Pro tip: This one's well-worth waiting in line for the front row.
Best of all, being a Friend of Farm Bureau gets you a major discount on Hersheypark tickets.
Steel Curtain
Kennywood – Allegheny County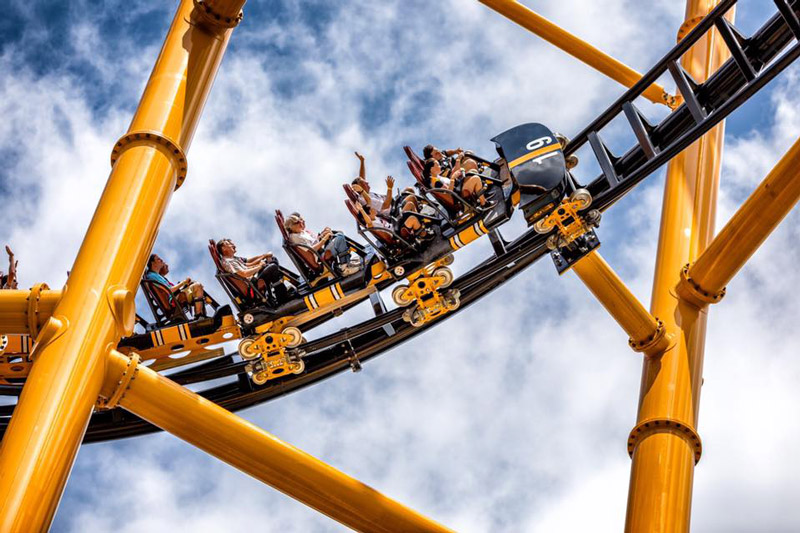 It's the newest addition to the Pennsylvania roller coaster family and also the tallest. Steel Curtain opened this year as the centerpiece of a new Steelers-themed section of Kennywood. The coaster has a max height of 220 feet and goes as fast as 76 miles per hour along 4,000 feet of track and a record-breaking nine inversions.
If you're planning a trip, make sure to sign up as a Friend of Farm Bureau to get a discount on Kennywood tickets.
Phoenix
Knoebels Amusement Resort – Northumberland/Columbia counties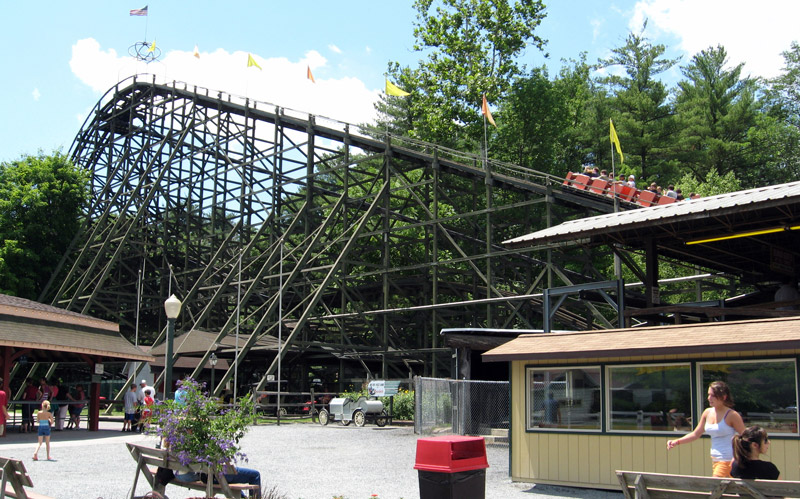 Consistently ranked one of the world's best wooden roller coasters, Phoenix combines a thrilling ride with just plain fun. Put your hands in the air on several fast drops and catch major airtime on a series of bunny hills near the end. And take a minute to appreciate the history. Designed by legendary Pennsylvania coaster engineer Herbert Schmeck, the ride opened in Texas in the 1940s but was relocated to Knoebels in 1985.
Ravine Flyer II
Waldameer Park – Erie County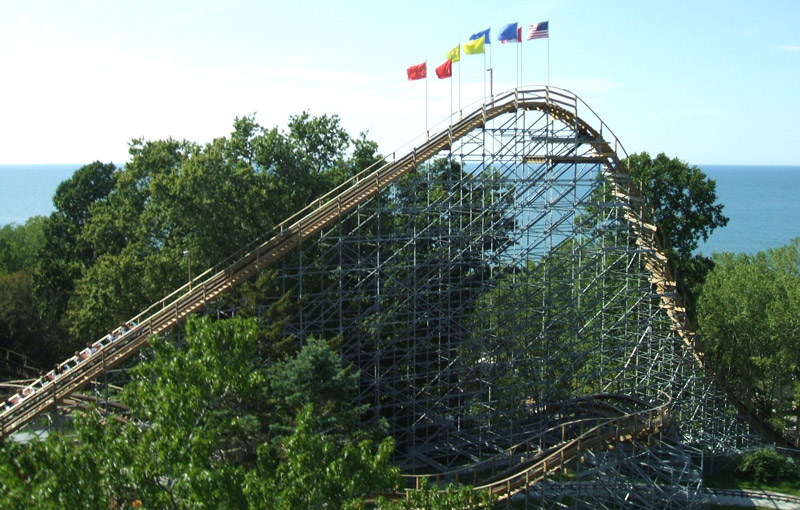 If you think a wooden coaster can't pack a punch, Ravine Flyer II at Waldameer will change your mind. This baby hits 60 miles per hour, drops 120 feet and takes some pretty wild banked turns. Plus, the lift hill offer a great view of Lake Erie and the track even crosses a state highway. The coaster consistently ranks among the top 10 wooden coasters in the world.
Comet
Hersheypark – Dauphin County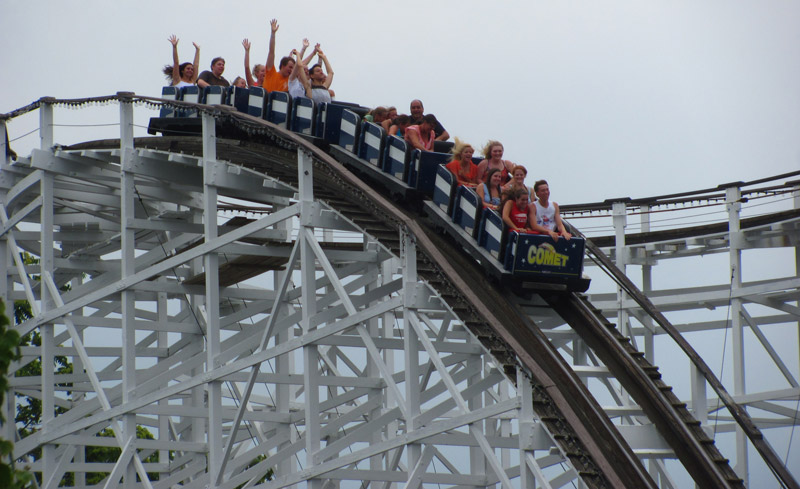 Along with Phoenix, the Comet is one of the few remaining Herbert Schmeck coasters still in operation. And at the ripe old age of 73, it's still a smooth, fun and exciting ride. Comet hits 50 miles per hour and offers a 78-foot drop and plenty of airtime. It's as much an iconic part of the Hersheypark landscape as the Hershey factory towers.
Phantom's Revenge
Kennywood – Allegheny County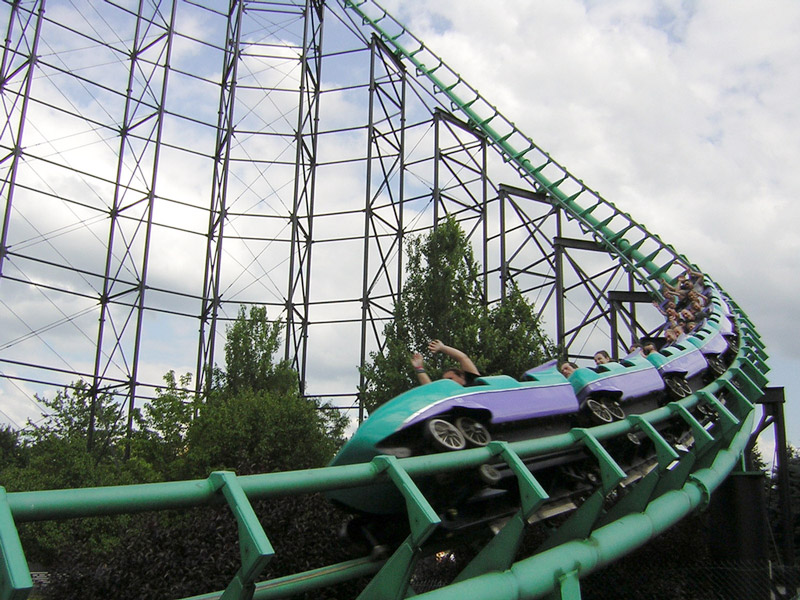 A few things make the Phantom's Revenge a truly unique ride. First, it's a terrain coaster, which means it's built into a hillside and uses the natural topography of the land to deliver its major thrills. Second, unlike most coasters, the biggest drop (228 feet) comes second. All that – plus a max speed of 85 miles per hour, great views of the Monogahela River valley, and a track that intertwines with that of Kennywood's historic Thunderbolt coaster – makes for a unique and thrilling ride.
Steel Force
Dorney Park – Lehigh County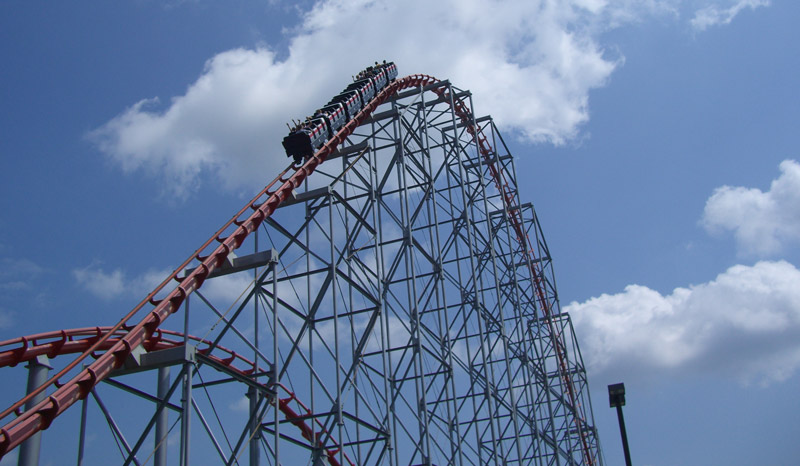 Dorney Park's Steel Force was one of the east coast's tallest and fastest coasters when it opened in 1997. It still holds up today. With a 205-foot drop, lots of airtime and speeds of 75 miles per hour, the ride delivers some major thrills. The coaster remains one of the longest in the world, with a ride time of three minutes.
Storm Runner
Hersheypark – Dauphin County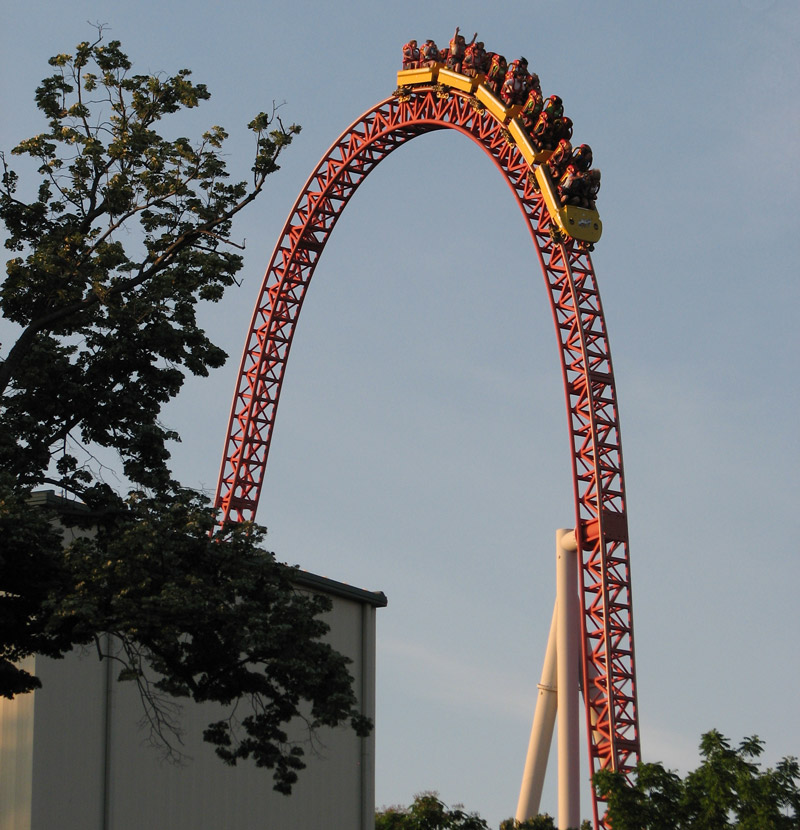 There's no experience quite like going from a standstill to 72 miles per hour in two seconds. That's why Storm Runner's hydraulic launch system delivers a thrill unlike any other in the Keystone State. It's a quick ride (just less than a minute) but more than makes up for that in exhilarating thrills, such as its fast launch and three inversions, including a loop and barrel roll.
Thunderbolt
Kennywood – Allegheny County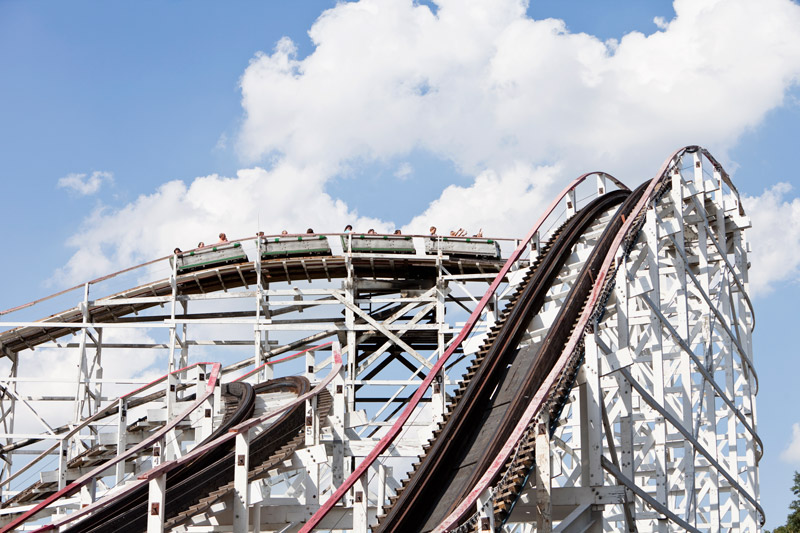 Like Phantom's Revenge, Thunderbolt is a terrain coaster built into a hillside (the same hillside actually). It first opened in 1924 as "Pippin" but was renovated, expanded and given its current name in 1968. Thunderbolt offers a unique and scenic ride, with the train going right into the first drop from the station instead of climbing a lift hill first.
Rollo Coaster
Idlewild and SoakZone – Westmoreland County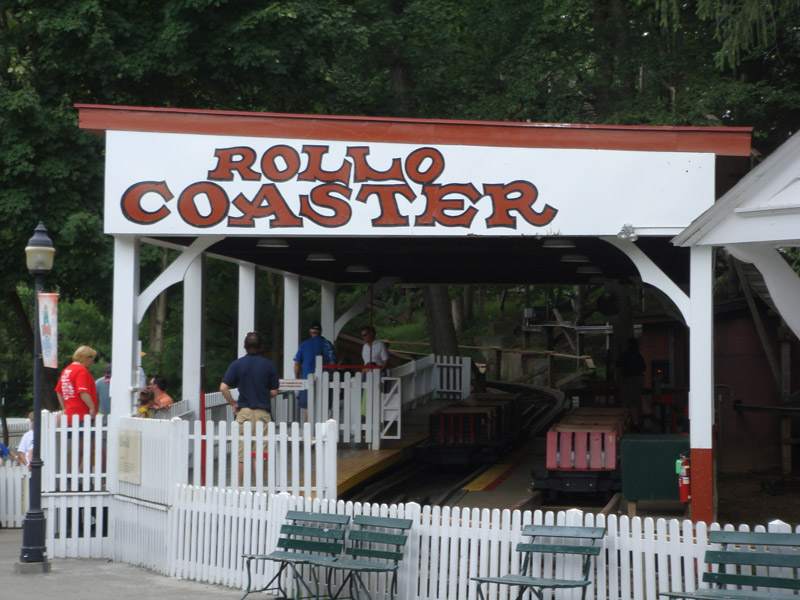 Another terrain coaster, Rollo Coaster at Idlewild and SoakZone is still thrilling coaster enthusiasts at 81 years old. Through it maxes out at 25 miles per hour, its many twists and turns through a wooded hillside give the illusion of much greater speeds. Another work of Pennsylvania legend Herbert Schmeck, its worth riding for the history and the thrills.
And good news! Friends of Farm Bureau get a discount at Idlewild too so make sure to sign up before your trip.
Flying Turns
Knoebels Amusement Resort – Northumberland/Columbia counties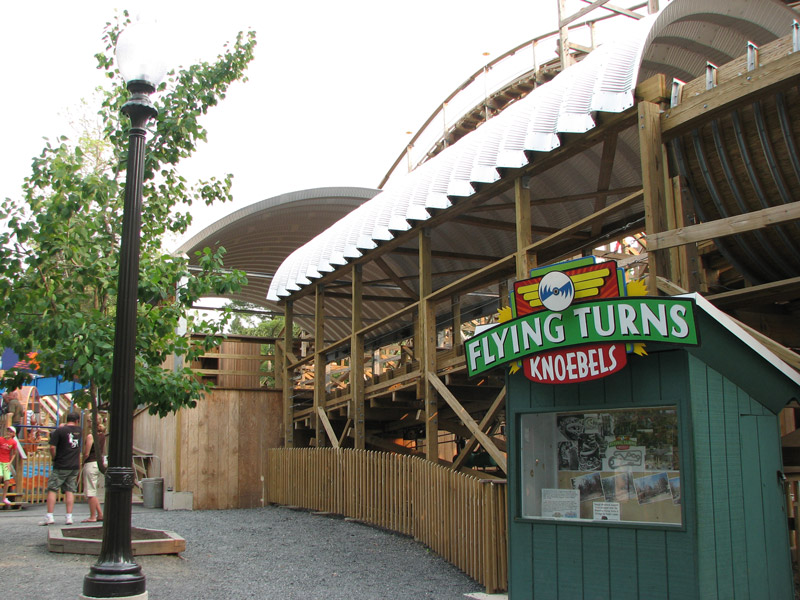 There's nothing else quite like it. With Flying Turns, Knoebels set out to create a modern version of a ride that was popular in the 1920s and the result is a thrilling and unique ride experience. Instead of being tethered to a track, the roller coaster cars ride freely down a twisting, wooden half pipe. As a result, each ride experience is never exactly same.
Leap-The-Dips
Lakemont Park – Blair County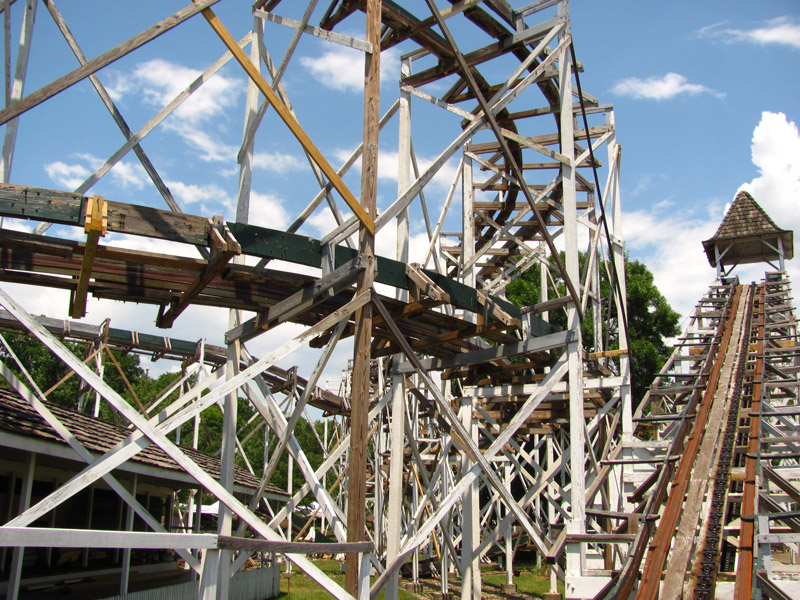 Last but not least…the world's oldest operating roller coaster. Leap-The-Dip's nine-foot drop and max speed of 10 miles per hour may not be the type of thrills many people associate with modern coasters. But it offers a chance to experience a genuine piece of history that paved the way for the amusements we know today. And even at 117 years old, it's still a ton of fun. Visit Lakemont Park to check it out for yourself.