Is there any better companion to a hot, summer day than a cool and creamy scoop of ice cream? We didn't think so.
Here in the Keystone State, we know there's no better way to enjoy our favorite frozen treat than to go straight to the source: the dairy farm where it came from. Lucky for us, there is no shortage of places to get farm-fresh ice cream in Pennsylvania.
June is National Dairy Month and we can't think of a better way to celebrate than enjoying a scoop of ice cream (or two or three or four) right from the farm.
Here are a few places to check out. Of course, this is only a small sampling. Check out even more great, local ice cream options by eating your way through the Pennsylvania Ice Cream Trail.
Manning Farm Dairy
Lackawanna County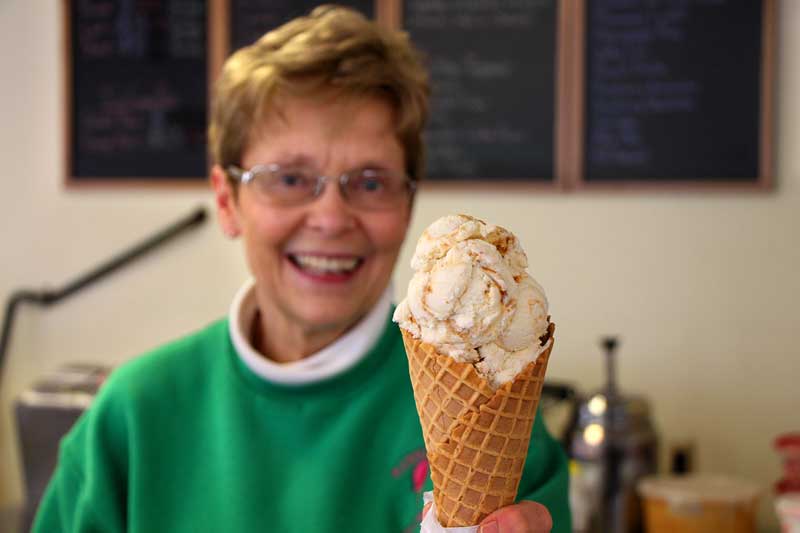 Located just outside Scranton, this small farm has been cranking out ice cream since the 1960s. While the ice cream is available at several stores, visitors can also buy their ice cream next door to the dairy barn. Manning's features dozens of flavors, including Butter Beer—a mix of butterscotch swirled in buttercream ice cream.

Hall's Ice Cream
Perry County
Along with selling more than 40 flavors of ice cream at their store in Millerstown, Hall's is often on the road with its trailer to sell sweet treats at events and fairs. Known for their honey ice cream, Hall's Ice Cream Parlor is open on weekends throughout the year.

Pine View Dairy
Lancaster County
Pine View Dairy encourages visitors to watch their cows get milked—even at 5:30 in the morning for the early risers. But the family dairy farm is also known for its ice cream, offering more than 25 flavors.

Fox Meadows Creamery
Lancaster County
This country market serves up some unique flavors of ice cream from the family farm, such as Brown Butter Almond Brickle and Honeyed Lavender. Try a Baked Fox, ice cream pressed between two fresh, hot cookies or brownies.

Freddy Hill Farms
Montgomery County
In an area that's undergone plenty of change, Freddy Hill farms has remained. This dairy has embraced the fun behind farming by offering miniature golf courses, batting cages and other activities to keep the kids happy. Oh, and there's also dozens of ice cream flavors to choose from.

Vale Wood Farms
Cambria County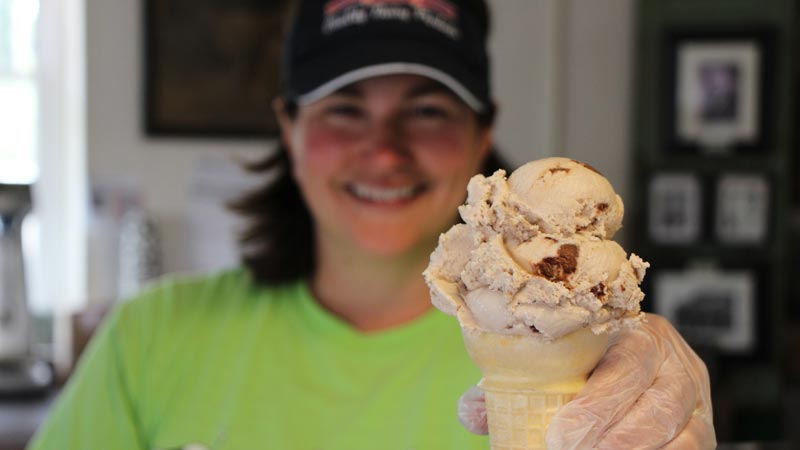 The multi-generational family farm has been known as the home of "From Moo to You." For good reason. After all, they are one of a handful of dairy farms still offering home delivery of their milk. But their ice cream also stands on its own, offering dozens of flavors at its on-farm store.

Chester Springs Creamery
Chester County
The Matthews Family, the current caretakers of this historic farm, embrace the chance to tell the public all that goes into farming. Along with selling milk and ice cream from the family farm, they also host a number of events that helps connect residents with the farming heritage of Chester County.

Creamworks Creamery
Wayne County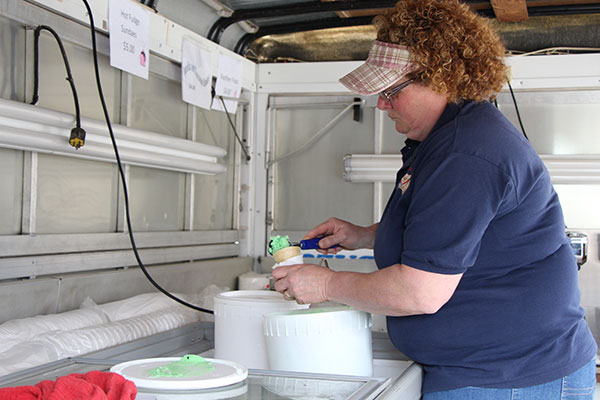 This family creamery offers 16 delicious flavors of ice cream made fresh from the milk produced on their farm. In addition to serving up tasty ice cream, the family has a passion for showing customers how the magic of dairy farming happens.

Merrymead Farm
Montgomery County
This family farm has been in business more than 100 years. In addition to 32 flavors of hand-dipped ice cream, they hand-craft soft serve in small batches each week.

Kerber's Dairy
Westmoreland County
In addition to ice cream, this family dairy offers mini golf and hot lunches. The ice cream is produced from milk from local farms.