Pennsylvania meat processor finds new opportunities in foodies' love affair with bacon.

Story and photos by Liam Migdail
Photo illustration by Holly Cohick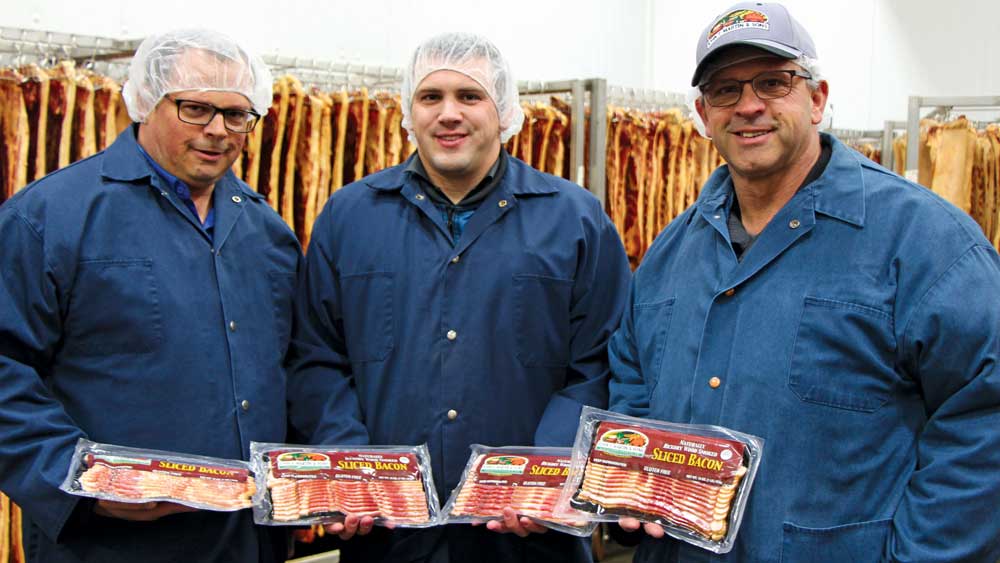 Bacon wasn't always John F. Martin & Sons' signature specialty.
Sure, it's long been among the family-owned, Lancaster County meat processor's lineup of tasty offerings—along with deli meats, sausages, hot dogs, bologna, scrapple and the like. But for years, hams were the star attraction.
That was before eager foodies were lining up at the Pennsylvania Farm Show for a taste of chocolatecovered bacon.
"We went from bacon being a breakfast food to having bacon on burgers, ice cream, doughnuts—it doesn't stop," said Kenton Martin, assistant manager of the company's bacon-producing plant. "Now it's not just a topping anymore. It's part of the meal. And we caught onto that."
It was little more than five years ago that the bacon craze—as the Martins call it—began to drive up demand faster than the company's northern Lancaster County processing facility could keep up.
"We were bursting at the seams," said Jay Martin, vice president of the meat-processing operation and CEO of the John F. Martin family of companies, which also include the family's Lancaster County farm, a grocery store and a trucking and logistics business.
So in 2014, the Martins bought a long-closed flag factory in nearby Berks County and converted it into a second processing plant that would focus on one job only: making bacon.
At more than double the size of the original plant with room to grow, the new facility put the company in the perfect position to satisfy foodies' renewed taste for bacon.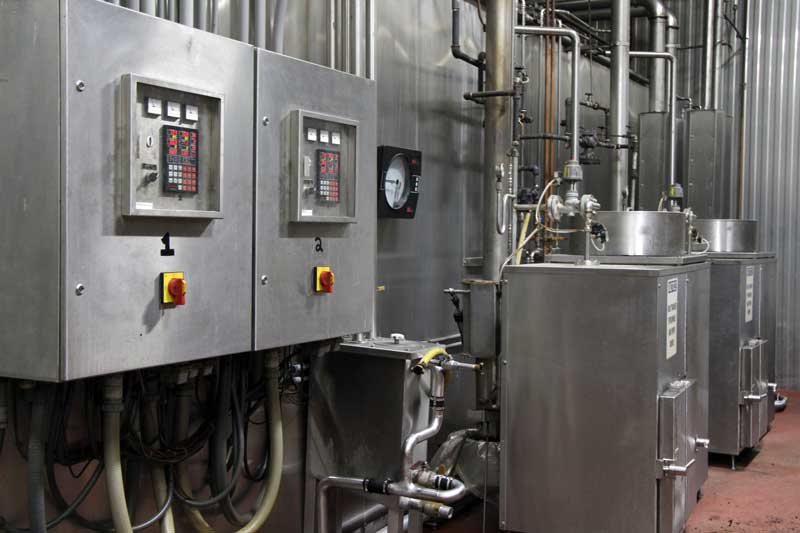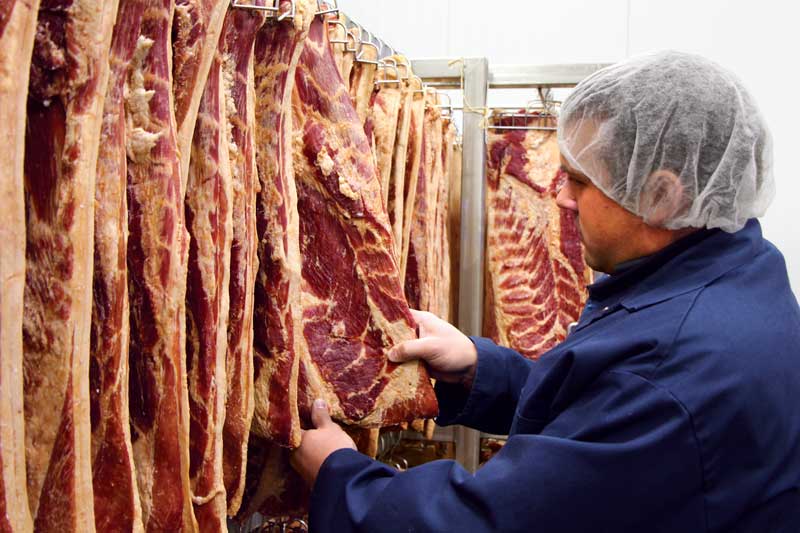 The shift has helped John F. Martin & Sons, a Farm Bureau member, grow along with demand for its new signature product. The Berks County facility produces about 15 million pounds of bacon a year—enough to feed everyone in the entire northeastern United States a typical-sized BLT. And the business has evolved from a small butcher shop to one that spans two counties, employs about 450 people and ships bacon all over the country.
What haven't changed are the family focus and commitment to quality the Martins say have helped grow their business over the years.
John F. Martin started the business in 1961. He had spent two decades traveling between his Lancaster County farm and his market stand in Philadelphia, where he sold produce and poultry. Looking to stay local, he opened a butcher shop and market stand and began selling his meat products.
Over the decades since, the business has evolved. The Martins shifted away from butchering and instead focused on meat products such as bacon, hams and sausage. Alongside the meat company, the family farm remains in operation today, with the Martins growing feed crops and raising beef cattle.
Despite its growth and changes, the company remains a family business. The enterprises are owned and managed by a partnership of 10 third- and fourth generation members of the John F. Martin family.
"Obviously, there are a lot of family businesses that don't make it to the third generation," said Jay Martin, one of John F. Martin's grandsons. "People like to tell me that the third generation is usually where the wheels fall off. It feels good to have a family business that's going into the fourth generation now."
His brother Kenny Martin, who manages the family farm, had similar thoughts. He said it's been most rewarding to see his children begin to take on leadership roles and move the company into the next generation. His son, Kenton, said he's honored to be carrying on the John F. Martin legacy. "There's a sense of pride for us in the JFM logo," he said. Part of that legacy is maintaining the high standards John F. Martin set for his products.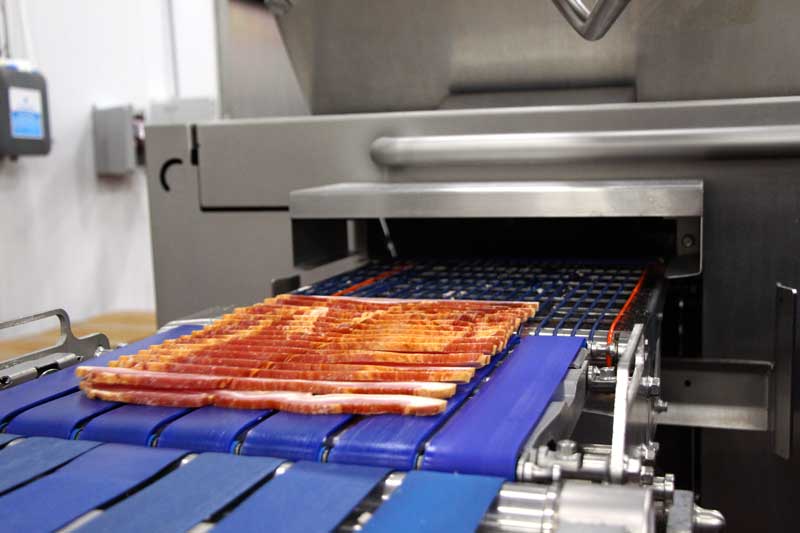 "Quality is something that was always important to my father and my grandfather and the rest of the Martin family," Jay Martin said. "We know that our product isn't always going to be the cheapest. But we know people who buy it once are going to buy it again because they like it."
It starts with high-quality pork bellies that the Martins source from across Pennsylvania and beyond. The meat is injected with a brine and left to cure for up to two days. Then, the meat goes into the smokehouse for five to seven hours where it develops its distinct flavor. You won't find any artificial smoke flavoring at the Martins' facility.
"We do the traditional, old-fashioned style where we're using wood smoke," Jay Martin said.
"Quite honestly, I think that's what sets our bacon apart from the rest," Kenny Martin added. After smoking, the meat is chilled for up to four days. The bacon is then pressed, sliced and packaged.
The Martins don't see the bacon craze ending anytime soon. As they look to the future, they expect to continue doing even more with bacon. Already, the company produces several specialty varieties in addition to the original, such as pepper bacon, maple, low sodium and Canadian-style. They also make turkey, chicken and beef bacons. But with plenty of growing room, the Martins are leaving their options open to do even more.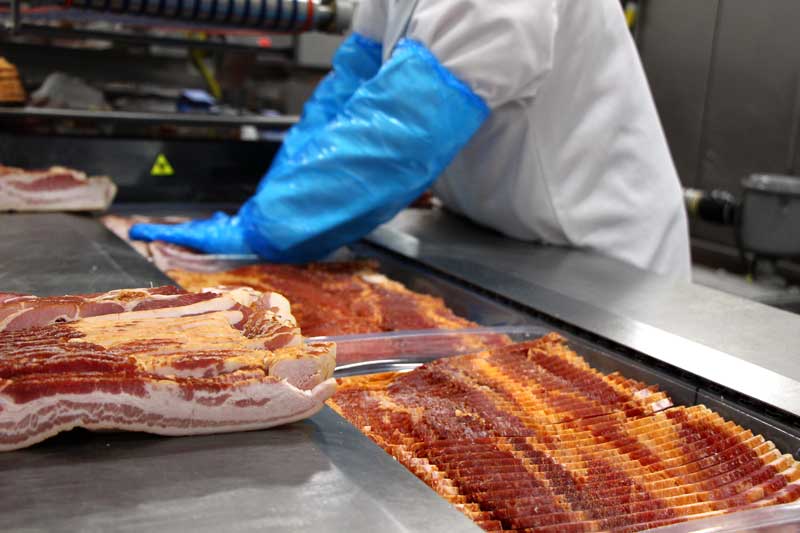 "There's other ways of doing bacon that we haven't even tapped at all," Jay Martin said. For example, some processors have been making pre-cooked bacon.
Whatever new ventures are on the horizon, the Martins agree that they'll be driven by the commitment to quality that has guided the company for nearly 60 years. As Kenton Martin sees it, rather than be all things to all people, it's better to find your niche and excel.
"We're going to focus on what we do well," he said, "and continue to do what we do well."
John F. Martin & Sons
What:
Food company specializing in bacon and other meat products
Who:
Third and fourth generations of the Martin family
Where:
Stevens, Lancaster County and Womelsdorf, Berks County
Learn more: