Farmers push the envelope with community-focused craft brewery.
Story and photos by Liam Migdail
It's been just a few months since Cliff and Michael Lindgren released their first batch of farm-brewed beer for sale to local bars. But that isn't stopping the father and son team from stepping outside the box.
Rather than play it safe by launching with a line-up of tried-and-true flagship brews, their fledgling brewery is already dabbling in unique projects that range from veering slightly off the beaten path to resurrecting a 19th century relic.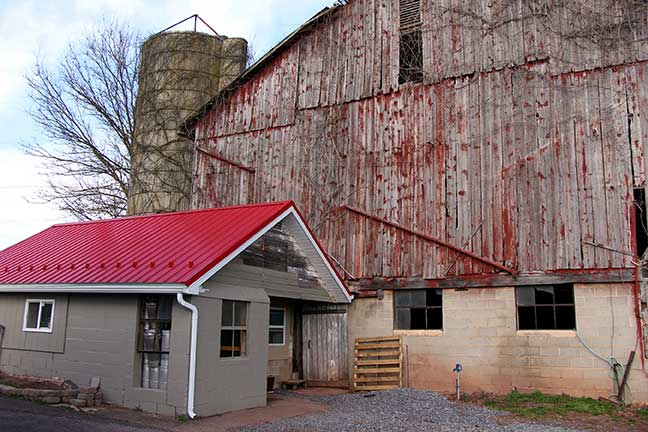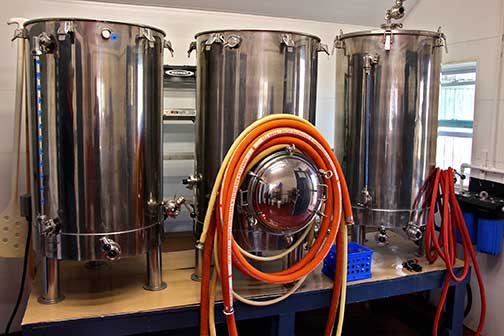 Their pale ale, It's Beautiful and So Are You, is made unique by the addition of roasted sweet potatoes, which results in a smooth and slightly sweet brew that's safe for people who can't tolerate gluten. For their India pale ale, I Love Mary-Jane (named for Michael's mother), the duo created their own local style, with hops added at different points in the brewing process for a tropical, floral taste. The previously alluded to Clarks Ferry Swankey follows a recipe that German immigrants brought to Pennsylvania in the 1800s. With the help of a beer historian and local historical societies, the Lindgrens researched the right mix of ingredients, which include some unique additions like wheat bran, star anise and molasses.

"Our tag line is 'adventurously brewed' and we like to say we're using the science of brewing and the art of customer experience," Michael Lindgren said. "By using the knowledge we have of the science of brewing, we're able to do those unique things where we're pushing the envelope but we know it will yield good results because of the science behind it."
The business, Lindgren Craft Brewery, is brand new and just establishing its foothold in the local beer scene. But it's been a long time in the making.

The story starts in 1990 when Cliff Lindgren, an electrical engineer and former Navy pilot who grew up in the New York City area, bought a former dairy farm near Duncannon, Perry County.

"I made the mistake when I was a kid growing up of saying I want to be a farmer," he joked. "Good example of be careful what you ask for."

Michael was born two years later and over the next decade, the family, Farm Bureau members, began to raise turkeys part time as Cliff continued to work as an engineer. Today, the farm has expanded to four barns and raises 50,000 to 75,000 turkeys per year.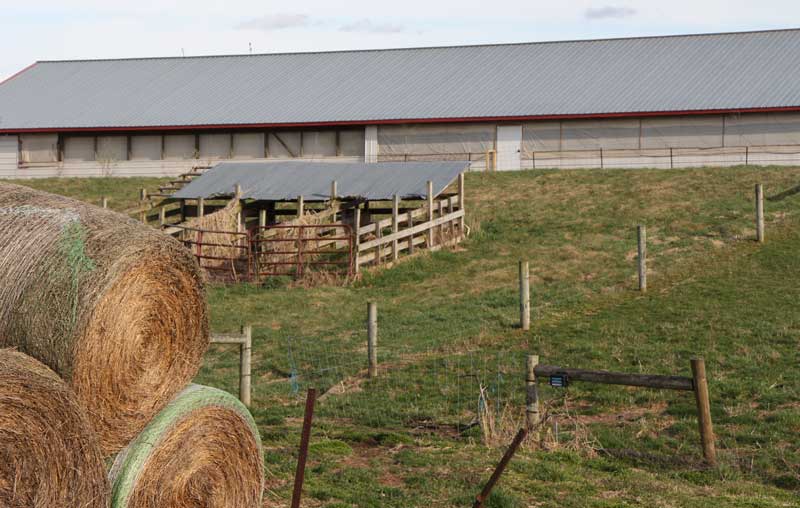 Cliff home brewed as a hobby, which piqued Michael's interest in beer. But it was a tour of Yuengling's Pottsville brewery when Michael was in college that gave him what he's dubbed "shiny tank syndrome." Dead set on brewing, he dropped out of college to work his way up in the beer world, starting as a server at Appalachian Brewing Company near Harrisburg. He soon moved up the ladder and got involved in the brewing process.
After returning to Penn State for a degree in agribusiness, he and Cliff began talking more seriously about their longtime dream of owning a business together and saw an opportunity in their shared love of brewing. They began spending a lot of time at nearby River Bend Hop Farm and Brewery asking a lot of questions.

"Finally, one of them says: 'Go out and do it already,'" Cliff Lindgren said. "We looked at each other and said: 'Why don't we?'"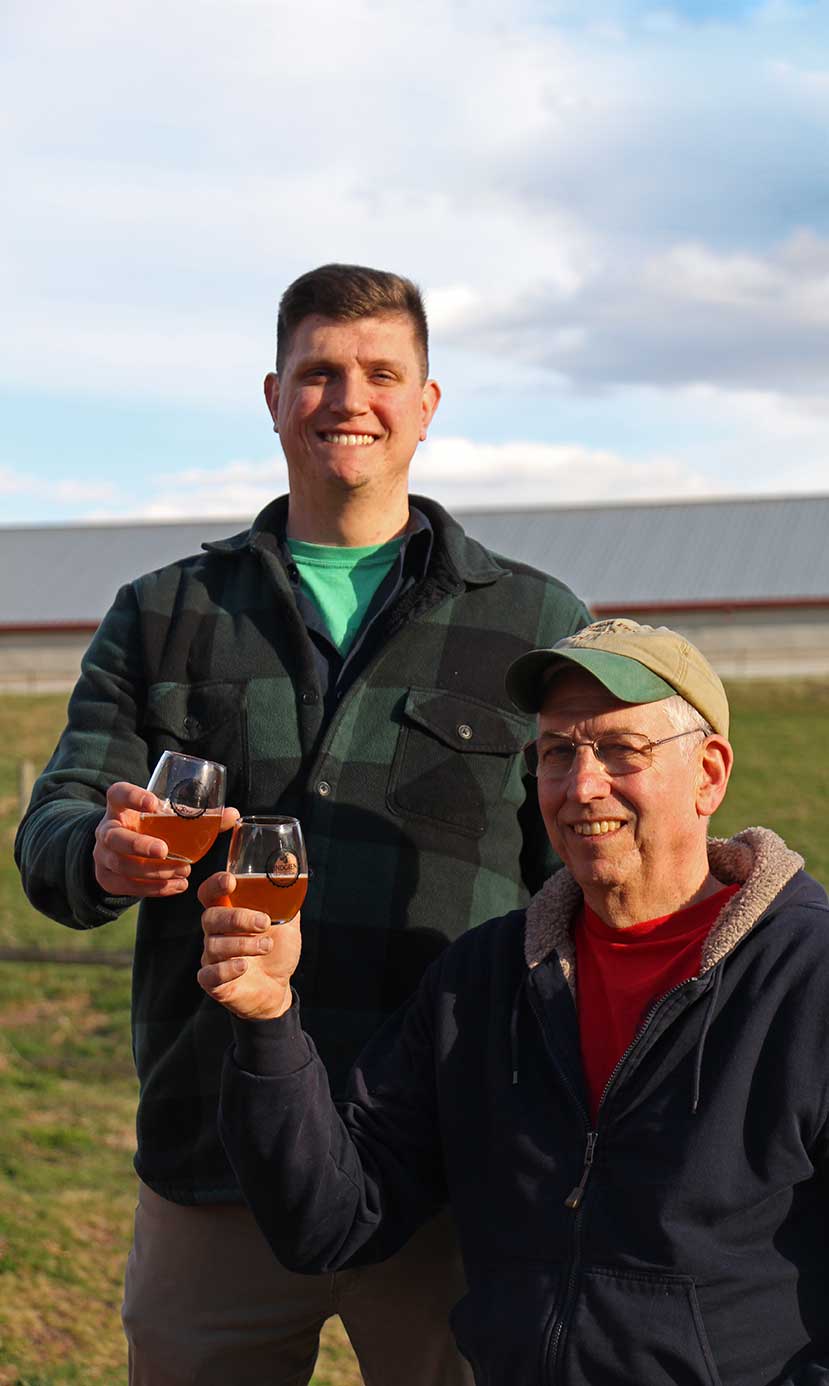 They converted an old milking parlor into a small brewery and brought a veteran brewer Michael had worked with at Appalachian, Jason Simmons, on board as head brewer. With the current set up, the brewery can produce one, two-barrel batch of beer at a time. The beer is sold on tap at two nearby restaurants: Sorrento's Bar & Lounge in Duncannon and Mastracchio's Restaurant & Lounge in Newport.

But this is just the beginning and the Lindgrens have big plans for the future. They'd like to expand production and are looking into locations for a tasting room. In the meantime, they've been making regular appearances at beer festivals to get the word out about their brews.

The Lindgrens say that, as farmers, they bring a unique perspective to their beer.

"Using local ingredients and trying to connect with the community is really important to us," Michael Lindgren said.

Their coffee stout uses coffee beans from a local roaster, Shermans Valley Coffee Company. The Clarks Ferry Swankey will be sold exclusively at a local farm market to benefit an effort to restore the Clarks Ferry Tavern, the area's oldest building. They're looking into using local maple syrup and honey and have been talking with other farmers locally who are interested in growing grain for the Lindgrens to malt for their beer.

"We have half a notebook full of ideas," Cliff Lindgren said.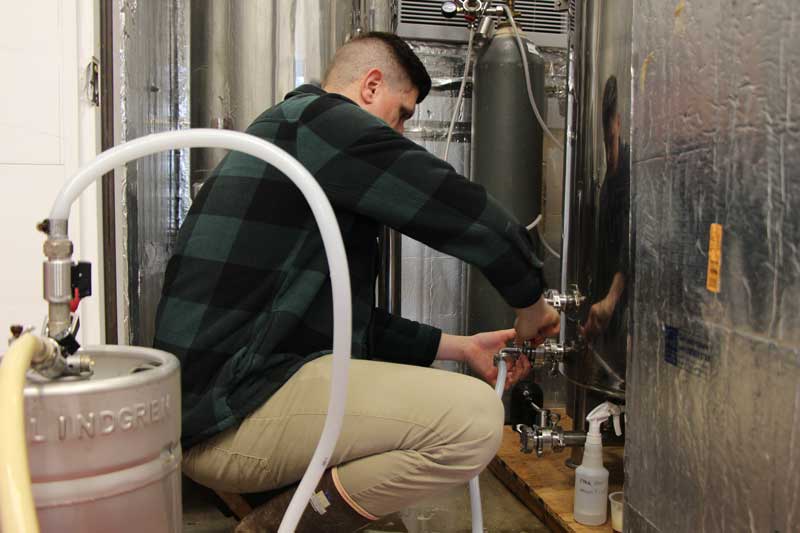 Being a part of a strong and close community are among the reasons the Lindgrens say they're happy to be farmers. As they've gotten involved in brewing, they've found the same to be true of the beer community.
"You find out it's a very small community and you keep running into the same people again," Cliff Lindgren said.
"It's really cool," Michael Lindgren added, "because everybody's helping everybody."
Lindgren Craft Brewery
What:
On-farm brewery specializing in unique brews
Who:
Michael and Cliff Lindgren
Where:
Duncannon, Perry County
Learn more: