Is there any greater reward for a tough hike than a breathtaking view?
Luckily, we have no shortage of gorgeous vistas here in the Keystone State. So now that the weather's warmer and you're aching to get outside, here are a few suggestions for seeing Pennsylvania's natural beauty in person.
Youghiogheny River Gorge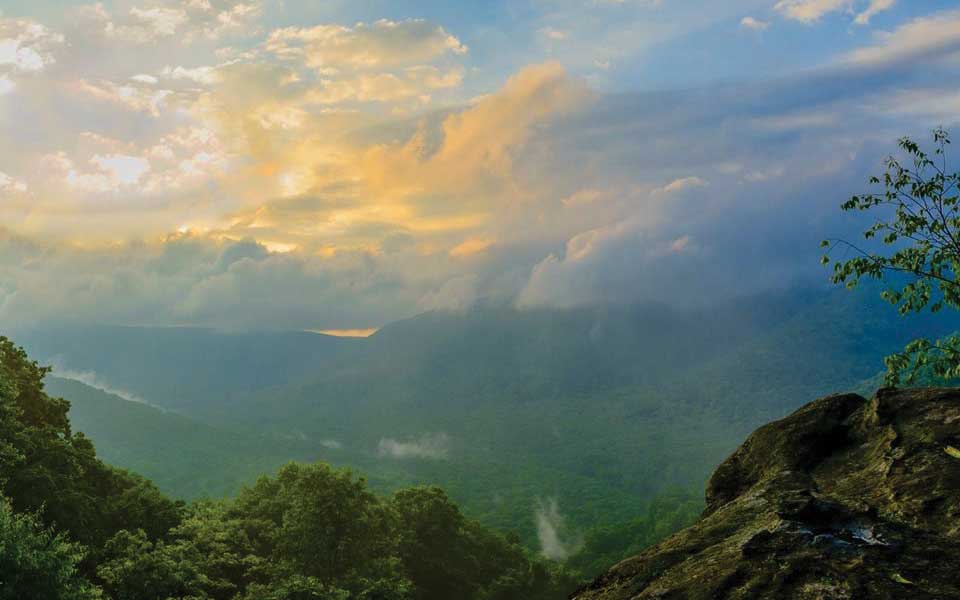 The Youghiogheny River cutting through the southern end of the Laurel Ridge of the Alleghenies makes for spectacular scenery.
Location: Ohiopyle State Park, Fayette County.

Viewing tips: For a close up view of Youghiogheny Falls and rapids, check out the viewing platform in Ohiopyle. For a stunning vista from 1,700 feet above the river, visit the Baughman Rock Overlook off Sugarloaf Road.


Falls Trail at Ricketts Glen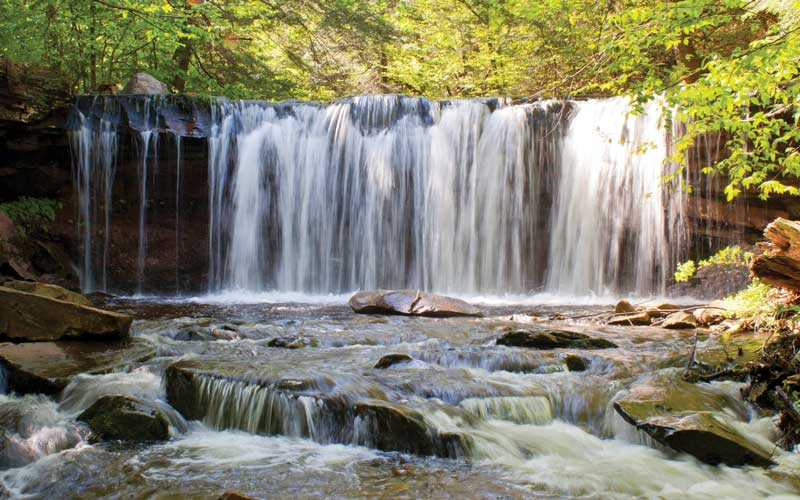 This 7.2-mile looping trail showcases 22 waterfalls, including the 94-foot Ganoga Falls, as well as old-growth timber and diverse wildlife.

Location: Ricketts Glen State Park, Luzerne County.

Viewing tips: The hike can be challenging so hikers should assess their experience and fitness level before attempting. Proper footwear is a must. Many of the falls can also be viewed from a shorter, 3.2-mile loop.

Susquehannock Overlooks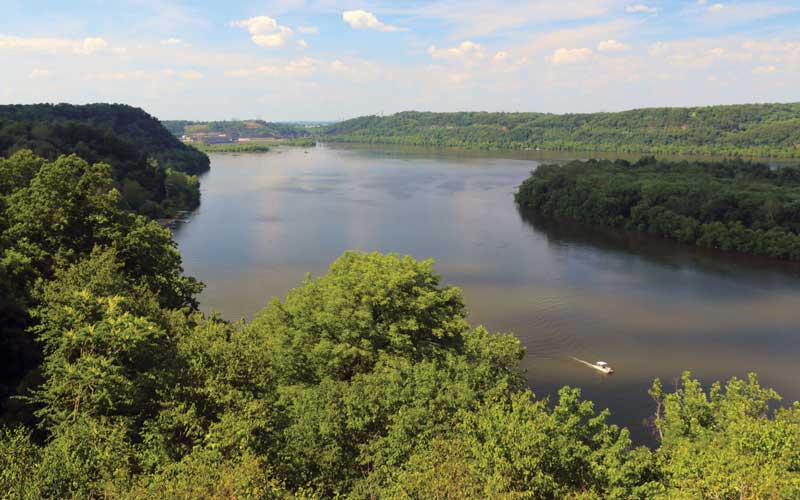 This forested plateau offers multiple overlook areas to view the Susquehanna River.
Location: Susquehannock State Park and surrounding area, Lancaster County.
Viewing Tips: The Hawk Point Overlook is just a quick hike from the parking area and is a great place to spot bald eagles and other birds of prey. Check out the nearby Pinnacle Overlook for a scenic view from 380 feet above the park.


Pine Creek Gorge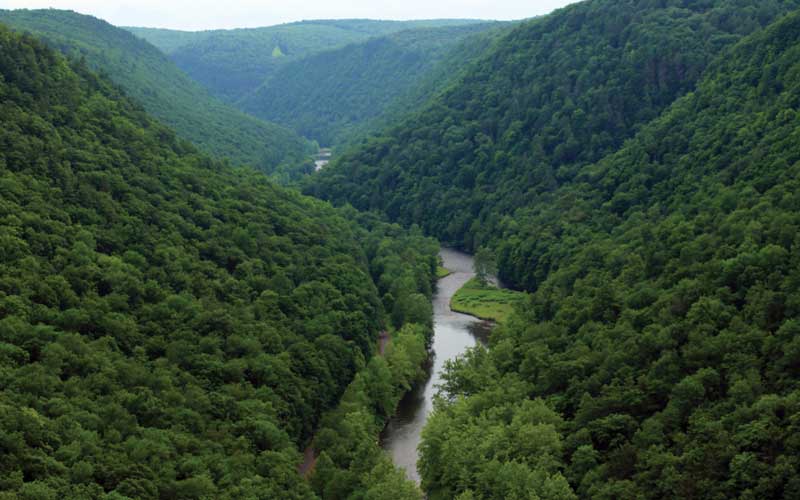 Known as the Pennsylvania Grand Canyon, this 47-mile-long, 1,000-foot-deep gorge is surrounded by forest, offering stunning views.
Location: Wellsboro, Tioga County.
Viewing Tips: Observation areas at Leonard Harrison State Park, on the east rim of the canyon, and Colton Point State Park, on the west rim, are popular places to view the gorge.


Kinzua Bridge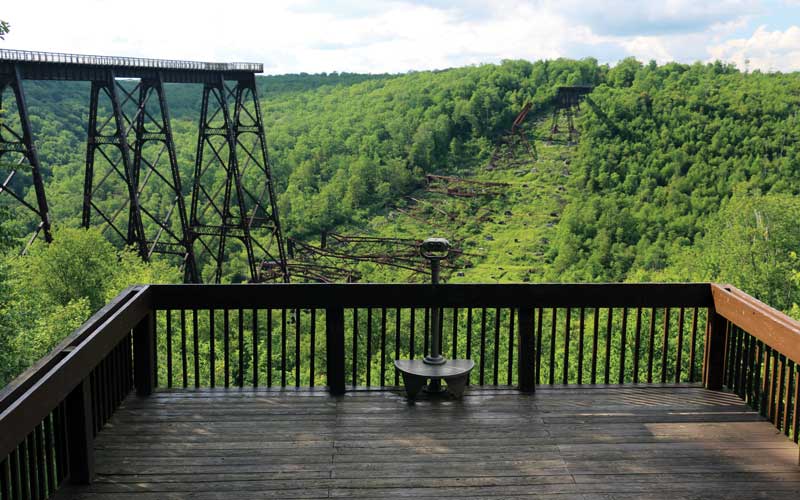 View the Kinzua Gorge from the 301-foot-high Kinzua Viaduct. Once the longest and tallest railroad structure, the bridge was partially destroyed a tornado in 2003 and the remains have since been converted into a pedestrian walkway.
Location: Kinzua Bridge State Park, Kane, McKean County.
Viewing tips: The viaduct is just a short walk from the parking area. Visitors can also view the gorge and the bridge from a nearby observation platform.