Chester County farmer produces a movie in an effort to preserve his farm
Story and Photos by William Whisler
It's no secret that in the past decade, farmland has often been a casualty of increased development and housing across the state.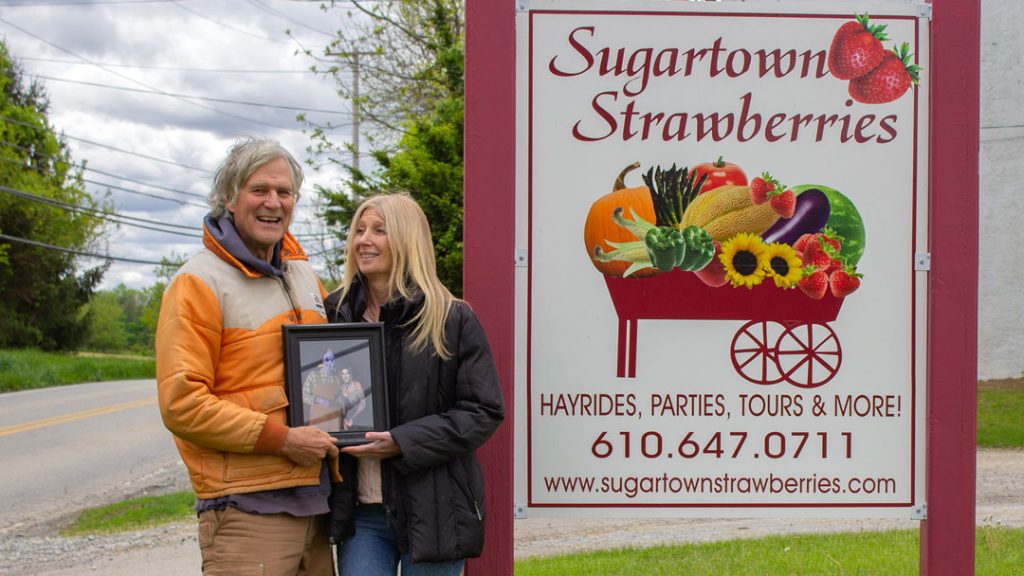 Bob Lange, a Chester County farmer and Farm Bureau member, has experienced it firsthand in Malvern, where he operates Willisbrook Farm, a 230-acre farm that is home to his Sugartown Strawberries business. Lange grows sunflowers, sweet corn, pumpkins, asparagus, other vegetables and strawberries. Sunflowers have become the farm's second biggest crop over the years behind the family's fall pumpkin business.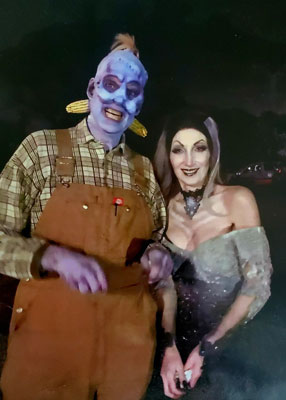 In the last 20 years in Chester County, the number of acres devoted to farmland has dropped 10 percent, according to data from the Chester County Ag Council.
As a member of the Willistown Township board of supervisors since 1996, Lange has been a key advocate for protecting open space from urban development and has played a leading role in creating an Open Land Bond Referendum, which enacts a 1/8 percent tax to buy and preserve land as township parkland which was widely approved by municipal voters.
Lange's grandmother had a great want to preserve the family's heritage through the farm and in 1961 she donated almost 50 acres of land to Natural Lands to preserve the farm for future generations. Willisbrook Farm has been in Lange's family since 1896.
"My grandmother was really ahead of the curve as far as farmland preservation," Lange said. "She instilled a sense of stewardship to save and protect, so we deed restricted another 58 acres with the Ag Preservation Program in 1991. In 1996, we became a centennial farm and Governor Tom Ridge came to the farm and gave us the certificate and gave a nice speech. My grandmother was still alive, my mom and stepdad as well were able to partake in that. My grandma was really my biggest influence in terms of preservation."
With no children of his own, Lange had been searching for a way to ensure that his family farm is preserved for agricultural use. He explored options that included donating land to his alma mater, Penn State University, as well as the Purple Martin Conservation Association with the birds on the property, but neither was receptive to the idea without an endowment from Lange.

That's when the idea hit Lange and his fiancée, Kristina Chadwick, to do something unique. Lange remembered hosting a haunted hayride called Sugartown Scare multiple years during the 1990s and decided to write a horror movie, based on those hayrides that brought many visitors to his farm for years.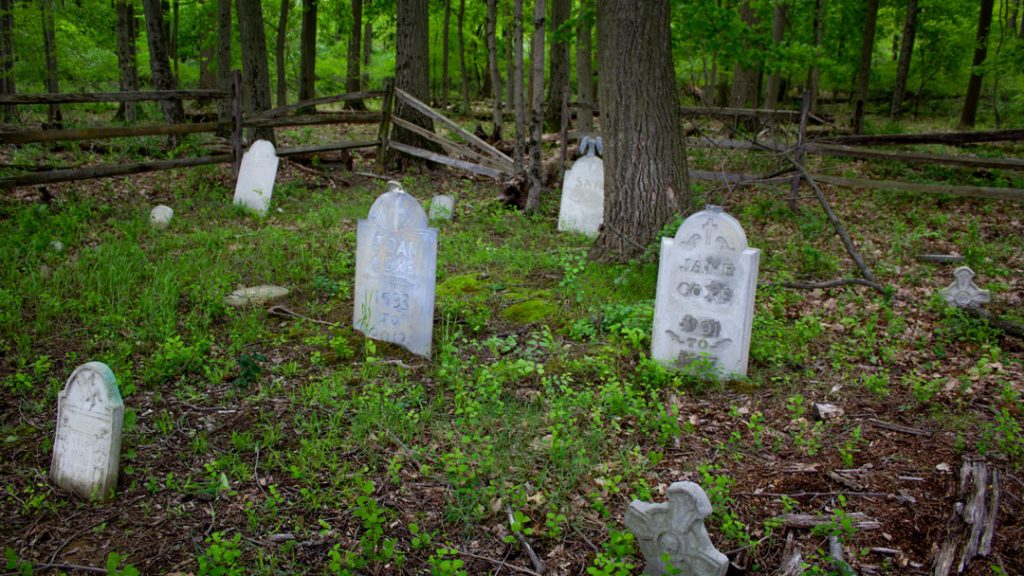 "We had been really trying to find a way to save the farm and that's when the idea to write a movie came about," Lange said. "We did a haunted hayride from 1993-1998. It was fun. It was scary. It was both a lot of work and I was always worried about somebody getting hurt because you're doing it at night and there were just a lot of variables. I was driving up to Penn State one day and came up with the idea about doing a movie about the hayrides we did in the 1990s. It started that way, and we wrote the screenplay."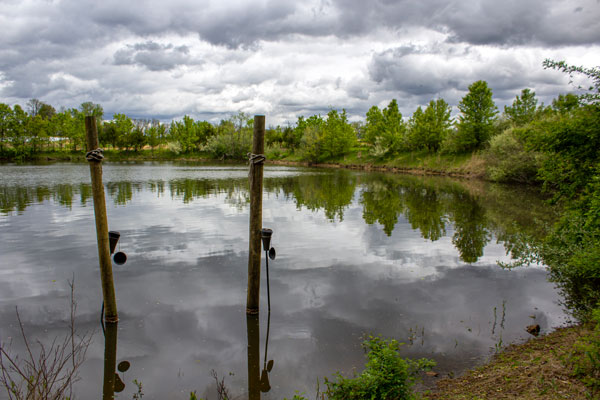 Lange then partnered with a local director, Dan Lantz, to bring his script to life.
Lange's movie, entitled Hayride to Hell, details the life of Farmer Sam, who, like Lange, is dedicated to keeping his land out of the hands of developers. The pond on the large farm was used for one of the scenes in the film. The movie took advantage of all the farm's various landscapes. The movie showcases crooked elected officials and corrupt law enforcement as well as destructive neighbors who Sam enacts his revenge on. The movie is the first production that Lange and Chadwick wrote.
The movie features two big horror stars in Kane Hodder, who played Jason in the Friday the 13th movie series, and Bill Moseley, who starred in Texas Chainsaw Massacre II. Moseley plays Farmer Sam, who cleverly gets rid of his enemies on his revamped hayride attraction.

"Everyone butts heads with Sam until he finally says that he's had enough," Lange said. "He decides to invite all the people that had treated him poorly over the years and makes a bet that they're going to go on the scariest hayride they've ever been on. He claims that he will sell the farm and move away if they don't agree. What they don't know is that will be the last thing they do."
Lange's farm served as the set for the movie that took about 90 hours to write over the course of two months, and production began in November of 2021 and spilled into 2022 before the movie was released at the Colonial Theatre in Phoenixville for an October 26th showing in front of a sold-out theater of more than 600 people.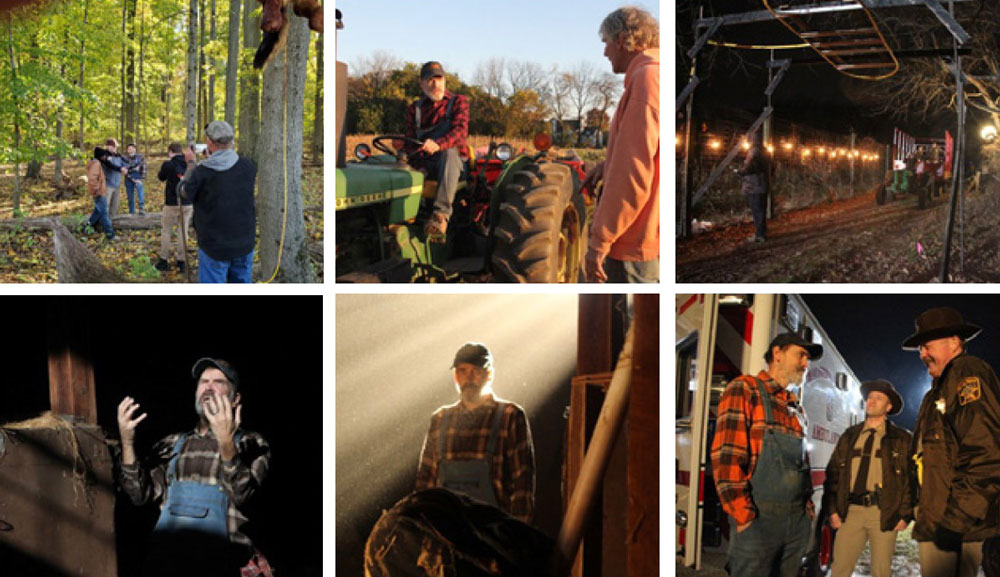 "I really feel like we have something unique," Lange said. "Farmers wrote the screenplay. We shot it on the farm. It isn't Hollywood. It's us. I know the chances of smashing success aren't high but why not us? Why couldn't we have the next Halloween or Friday the 13th?"
Lange was particularly proud of how the movie wove agriculture into the film, albeit in a twisted way.
"We take advantage of everything on the farm. Equipment, produce, all the backdrops," Lange said. "We used machinery like combines and posthole diggers and hay elevators. Farmers will get a kick out of it because there are some really good one-liners and you're going to see some farming practices, albeit very briefly."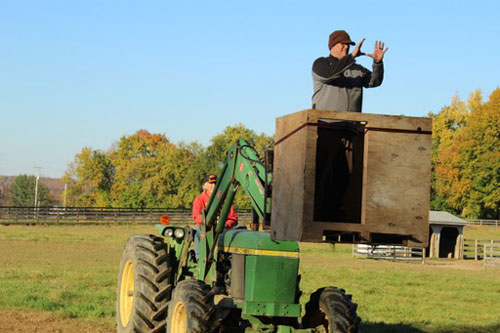 With a Halloween premiere in theaters last year, the couple hopes to officially launch their movie this fall. Chadwick said that they are fielding offers from multiple companies with options to put the film on streaming services but are currently weighing their options.
Chadwick said that they would also like to hold events on the farm to bring people in to watch the movie for Halloween and shared Lange's love for his land.
"For most farmers, selling even a small part of your land just is out of the question," Chadwick said. "I know Bob feels the same way. He's proud of his family's heritage and he wants that to continue. I've heard him say that it's not going to happen on his watch, and we wanted to have some fun doing this.
"It's been a learning process for us," Chadwick added. "We haven't pulled the trigger on a distributor yet, but we are aiming for a fall distribution."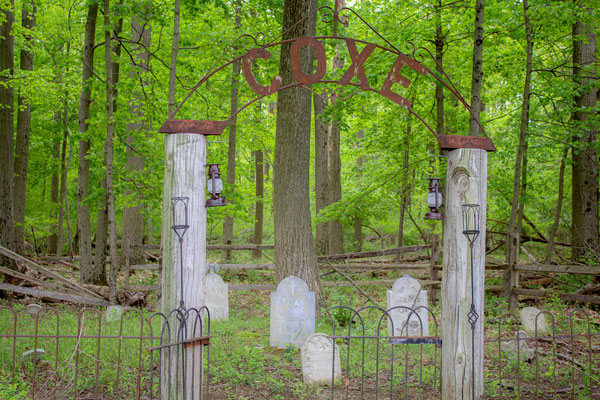 Lange's goal is to have their low-budget film in theaters with proceeds from the movie to be used to set up an endowment for the preservation of the farm.
"You just worry about leaving the farm to somebody and realizing that they won't appreciate it," Lange said. "So, I thought if this movie can be successful maybe it will help me save the farm. If we could get it in the theaters, word of mouth would travel and I think it could be successful. It's for horror fans, obviously. But farmers will get a kick out of it because many of them have had things come down legally with ordinances or political challenges. We can all relate to parts of this movie, and I think a diverse group of people would find it entertaining."
Learn more: