Somerset County farmer brings farm to country music
Story and photos by William Whisler
Growing up on his family's dairy farm in the small town of Windber in Somerset County, Jeff Corle found himself with two loves – milking cows and writing country songs. The dream was one that he had ever since he picked up a guitar his mom gave him at 10 years old.
At no point did Corle, a fourth-generation farmer and Farm Bureau member, believe those two passions would intersect.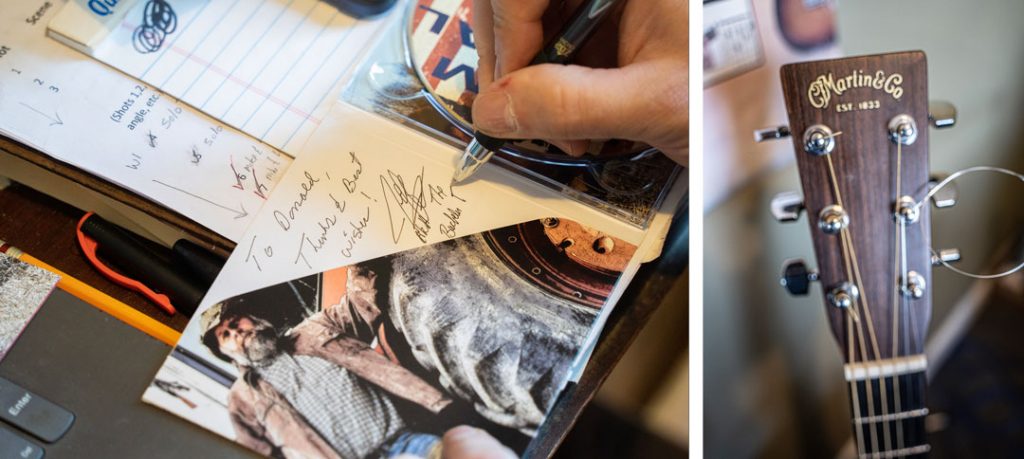 Corle spent a decade after college pursuing a career as a country songwriter in Nashville before his father asked him to return to the farm. Corle agreed – on the condition that they transition the farm to an organic dairy.
The family built the dairy operation up to 50 cows and when Corle's father passed away in 2018, Corle burned out and decided that it was time to sell the family's dairy herd.
Corle returned to the industry just two years later, hoping to follow in his grandparents' footsteps, opening a small, independent milk-bottling business.
"I thought that I was done with the cow milking disease, but it turned out that it was only in remission, and it came back," Corle said. "I always wanted to do what my great grandparents did, which was bottle milk. In 2019, I started to investigate how to do it and when it was all said and done, we got the license to be a full-fledged milk-processing plant. We started bottling milk in the Fall of 2020. I started with just four Guernsey cows."
Corle found no trouble selling milk in the early stages but realized quickly that selling A2A2 milk in a small town meant that he had a limited market.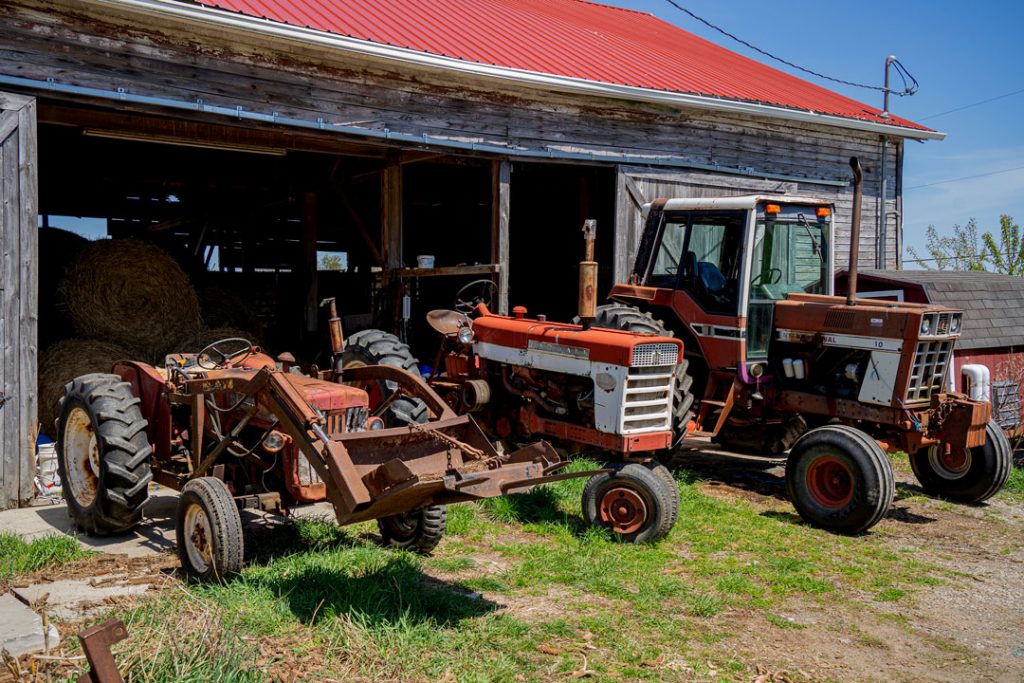 "Pretty soon right out of the gate we sold all the milk that four Guernseys could make," Corle said. "Then we went to eight, and then to 12. We never did sell all the milk from 12. I thought that we could just keep growing and growing. I started part-time and wanted to grow it into full-time, but it just maxed out. It wasn't enough to be a full-time income, but it was way more than full-time work."
After two years of economic struggles that stretched through the COVID-19 pandemic and rising inflation that put a strain on the family's small organic dairy, Pleasant View Dairy, Corle made the disheartening decision to sell his herd of 12 Guernsey cows.
"The day that truck came in, I helped load the cows. It felt like something was being ripped out of me," Corle said. "I had no idea that an emotional situation could cause such physical pain. I told my mother a couple of times that I thought I was having a heart attack because I had so much pressure in my chest. It was like nothing I'd ever experienced before. A lot of pain and a lot of tears."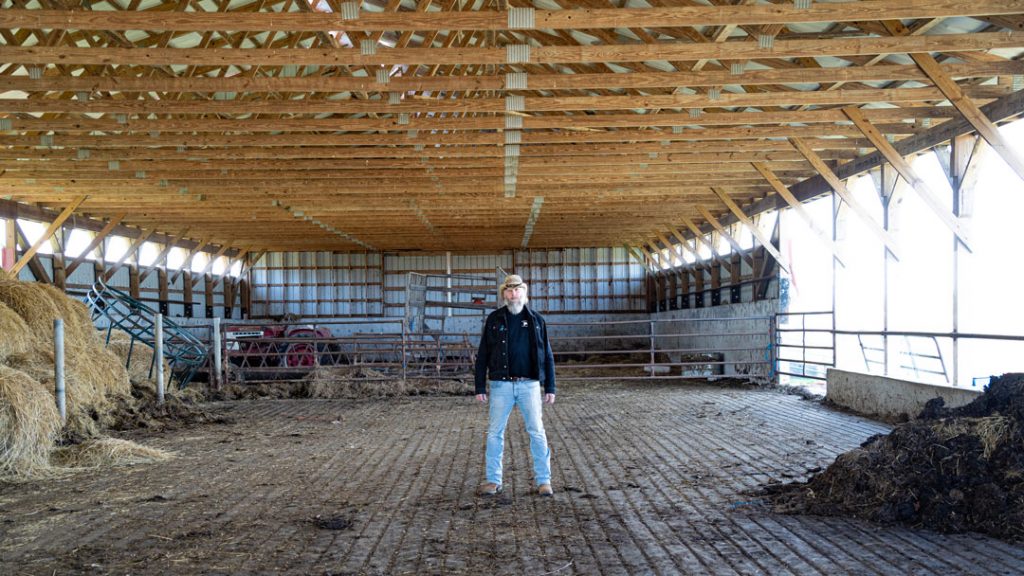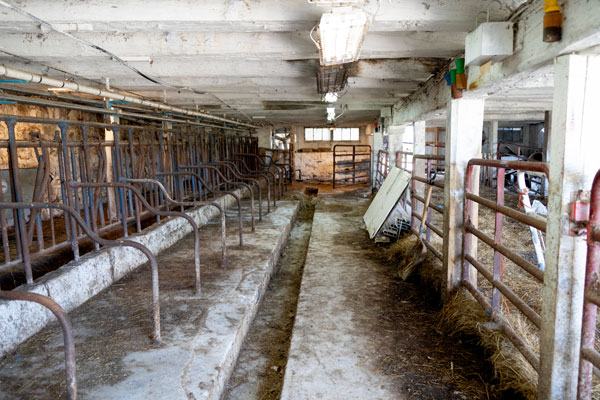 During a wave of sadness and depression that followed leaving the dairy business a second time, a longtime friend of Corle's from his time in Nashville gave him an idea.
"At that time, nobody in the area really knew that I played music because I felt like nobody would want to buy milk from some hippie songwriter," Corle joked. "I never really told anybody anything about my music. After I sold the cows, I was talking to a songwriter friend of mine from Nashville and telling him about how heartbroken I was and he said, Jeff, I don't know anything about farming or cows, but I hear the heartache in your voice and can't imagine how lonely and empty your barn feels without the cows in it. You need to write a song called Empty Barn."
From there, Corle dove full-fledge back into his music and began writing his debut song, Empty Barn.

"I got off the phone and let it resonate a bit. When I went to bed that night, I scribbled down a line or two and went to bed and woke up in the middle of the night and got on my phone and recorded the melody. When I woke up in the morning, I thought it was a dream, but I saw the notes I had written down. The next day I skipped my morning routine – I didn't make coffee or have breakfast or anything. I probably wrote the song in less than two hours. It just poured out of me."
The song became a big hit among the farming community across the country quickly, as the song has received nearly 120,000 views on YouTube in a couple months. Corle was receiving messages from dairy farmers across the country that experienced the same feelings that he had when he had to sell his cows.
"I feel as though I didn't so much write Empty Barn as I channeled it from the ether," Corle said. "You know the last 10-15, even 20 years, the statistics are horrible as far as how many small dairy farms are going out of business. All that pain and anguish came out of people, and I feel like I was just kind of the conduit to receive it and have it come through the guitar and put it into a song."
The feedback Corle received to his song blew him away. "After I put it out there, I got so many comments from people who saw themselves in the words of the song and it's just been an amazing experience," Corle said.
Nashville Roots
Like all forms of the entertainment industry, music is an especially competitive field and while many head to Nashville to try and find success as a country artist or songwriter, very few ever truly make it.
Corle recalled his experience in Nashville as a rewarding one – one that allowed him to make a little bit of money as a few of his songs were recorded – but it also made him unafraid of failure.
"It's like being a salesman, you have to thicken your skin to keep going into those meetings and keep being constantly rejected, until you have a breakthrough. I did get a lot of songs published," Corle said. "I never had the big breakthrough to where you get on an album that's a huge seller or a single. I never did have that."
Corle picked up a job renovating houses on the side while also writing music. His biggest claim to fame came when a recording artist in the United Kingdom, Edwina Hayes, recorded one of his songs, called I'll Leave the Light On For You.
He also recalled being at a party as one of the first to hear one of Garth Brooks' biggest hits.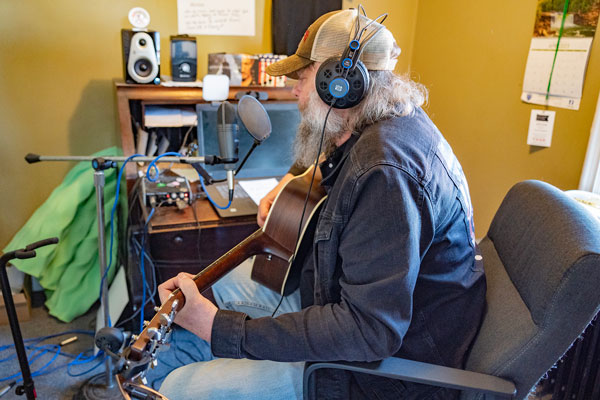 "There's a tradition in Nashville called a guitar circle, where you're sitting in a circle passing a guitar around and you play your latest and greatest, trying to impress anybody who may be listening," Corle said. "There was a guy in the circle I didn't really know, but every time it came to him, he had great songs. After about the third time, he said he wanted to play something brand new, and he played the future huge Garth Brooks hit called The Dance. His name was Tony Arata.
"He played that song, and everyone was just stunned. He handed the guitar to the next guy, and he said 'No, I can't follow that,'" Corle recalled. "The same with the next, and it became apparent really quick that we were done. Somebody asked Tony what he was going to do with the song, and he said that his publisher had gotten it to a new artist named Jared or Garth or something. Then Tony Arata became a very successful songwriter."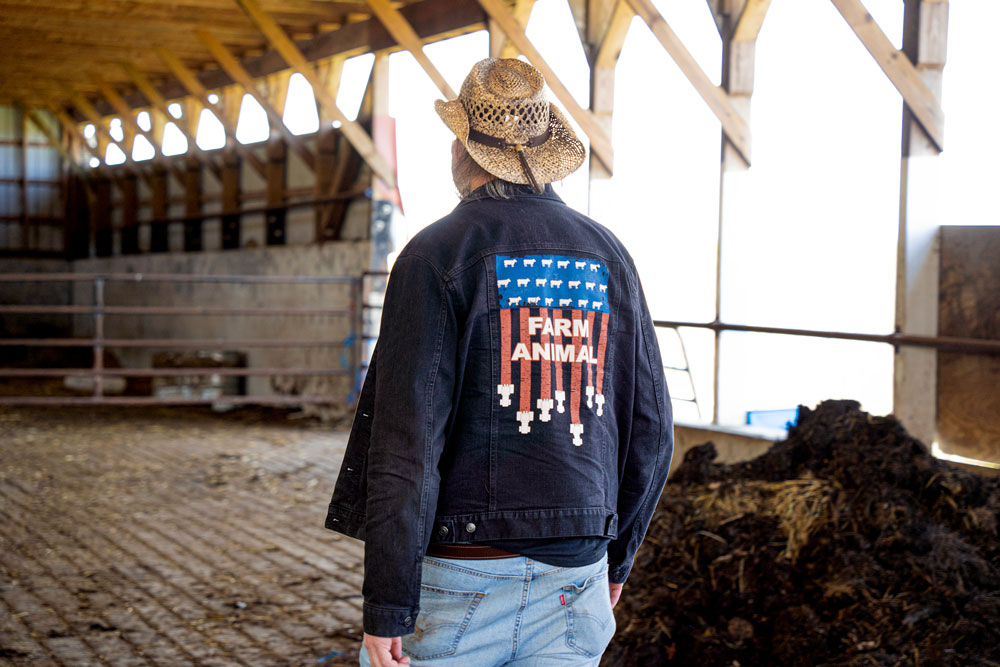 Coming Full Circle
As Corle returned to the farm and wrote the first song he had written in about 10 years in Empty Barn, he was quickly touched by the comments he received and decided that it was a sign to start recording his own music.
"I took it as, that was the sign and that I needed to do this," Corle said. "I hadn't written any songs other than maybe something while doing monotonous farm jobs like mowing hay or plowing something. I kind of just made-up songs in my head and quickly had three or four I could record with Empty Barn. So, I made a few calls to old friends in Nashville and things were going in the right direction. My friend Paul Scholten is the owner of County Q Studios, and I sent him a demo of Empty Barn and a few songs off Farm Animal, and he asked me when I wanted to book the studio."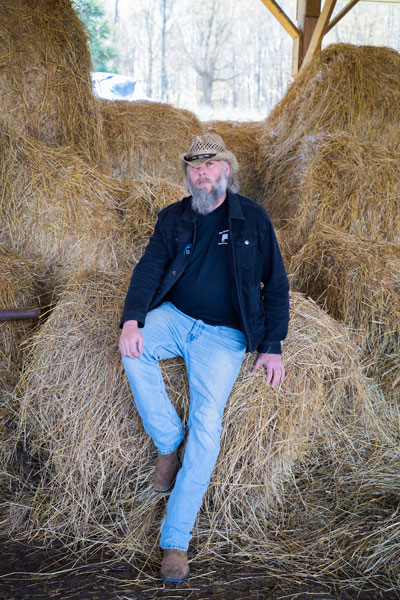 Scholten eventually got in touch with a world-renowned fiddle player and an old friend of Corle's, Tammy Rogers, to play on his debut album, Farm Animal. Corle eventually recorded nine songs with professional studio musicians and is in the process of promoting his album to try and officially launch his music career.
While Corle is unsure of what the future will bring, he continues to play musically locally and is enjoying bringing the farm to country music fans.
"My larger goal is to bring this farm-related music to the public," Corle said. "Of course, that includes farmers, it's all about farming and farmers, but I want others to understand what is going on with dairy farmers. My big goal is to bring music to the masses, and my personal goal is to be able to make a fulltime living totally with my music. I love to do shows. I love this album."
Learn More
FarmFocus Podcast