Washington County farm finds a niche in rare and heritage livestock.
Story and photos by Liam Migdail
If you thought there was anything ordinary about The Ross Farm, a brief visit will quickly erase that notion. The peacock and peahen—Archie and Edith—perched on the pasture fence might give it away.
But what's truly unique about the farm lies beyond the fence line; past the century-old barn and brick farmhouse (the latter of which is on the National Register of Historic Places); on the steep, distinctly southwest Pennsylvanian, hillside pasture where a multicolored hodge-podge of sheep, donkeys and horses are grazing.
"That's a Hog Island sheep," says sixth-generation farmer Drew Manko, gesturing toward a horned and speckled-faced animal bounding uphill into the pasture. "There's only 200 of them in the world. We have 12 of them."
And that about sums up the unique niche that the family farm has carved out among the hills of Washington County: Breeding and raising rare, heritage and even endangered breeds of farm animals.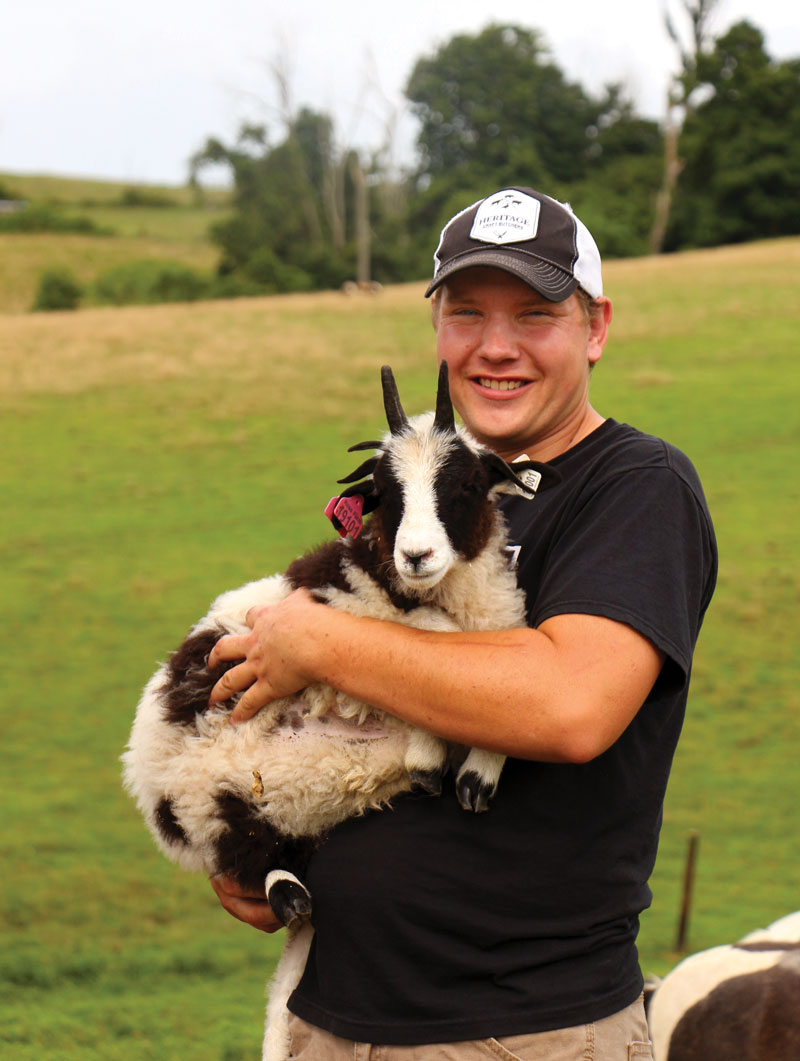 There are 11 rare breeds of sheep in the pasture as well as some rare donkeys and miniature horses. Strutting around the barnyard are Dominique chickens and Bourbon Red turkeys—both heritage breeds on the watch list of the Livestock Conservancy, a nonprofit organization that promotes genetic diversity in agriculture and aims to protect endangered breeds of livestock and poultry. Among them are Large Black and Ossabaw Island hogs, both rare pig breeds. In the barn are Milking Devon cattle, another rarity.
But the animals at The Ross Farm aren't just there to look pretty. Instead, the farmers are on a mission to prove that these rare and heritage breeds—some of which haven't been popular on farms since colonial times—can thrive in today's agriculture.
"My hobby has been taking heritage-breed livestock that's been in the homesteader's eye or in the backyard farmer's eye and putting them into a production environment and seeing what happens," Manko, a Farm Bureau member, said. "These sheep were all the rage in the late 1700s. George Washington raised them. Thomas Jefferson raised them. James Madison raised them."

Finding a Niche
The 24-year-old Manko is overseeing the next phase of the farm's experiment with rare breeds, one that his mother, Amy Manko, began a decade ago. But first, a little history.
In the early 1800s, southwest Pennsylvania was an epicenter for sheep farming. By the time of the Civil War, Washington County led the nation in wool production and sheep in the county outnumbered people seven to one. But that changed throughout the early 20th century, as sheep agriculture grew in western states and oil and coal took on a greater role in southwest Pennsylvania's economy. But throughout that shift, some farms have worked to keep the region's sheep-raising heritage alive.
The Ross Farm is one of them. Frank L. Ross, Sr. founded the farm in 1910 with the mission of building a "model farm" to showcase the latest and greatest in farm practices and design. Amy and Drew Manko—Ross's great-great-granddaughter and great-great-great-grandson—run the farm today along with Amy's husband Scott Manko and Drew's girlfriend Jessica Shawley.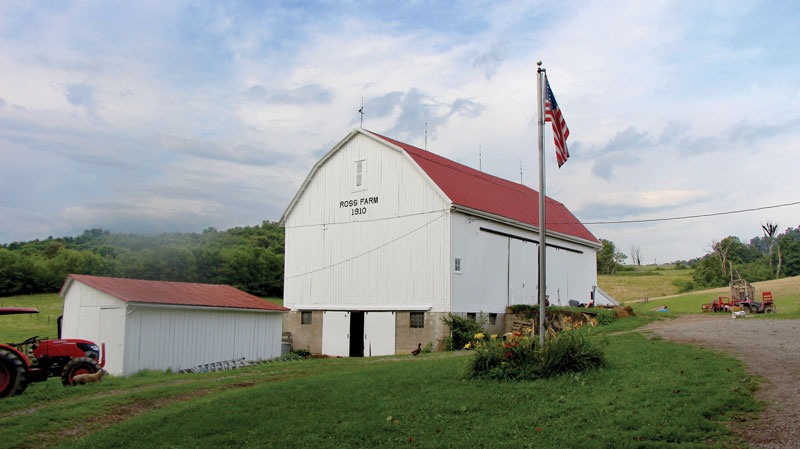 When Amy Manko took over the farm from her aging parents in the early 1990s, she began taking steps to improve the farm, such as being more careful and deliberate with breeding to ensure high-quality wool. But despite the changes, the farm's business model was proving to be financially unsustainable by the mid-2000s.
"At that point we were paying about five dollars a head to have (the sheep) shorn and getting two dollars for the fleece," Amy Manko said. "We knew we needed to work smarter, not harder."
So rather than raise and shear more sheep, she thought, why not raise sheep whose wool would sell for $10 a pound, versus 65 cents? Then she thought of the rare-breed sheep she had seen on a trip to Colonial Williamsburg.
She started her rare breeds experiment in 2008 with Leicester Longwool ewes, a breed considered on the verge of extinction in the U.S.
"The rest of it has just kind of grown organically by people hearing about what we're doing and calling us when they need to get rid of their animals," she said. "A lot of the sheep that were added to the flock over the years have come from distressed situations."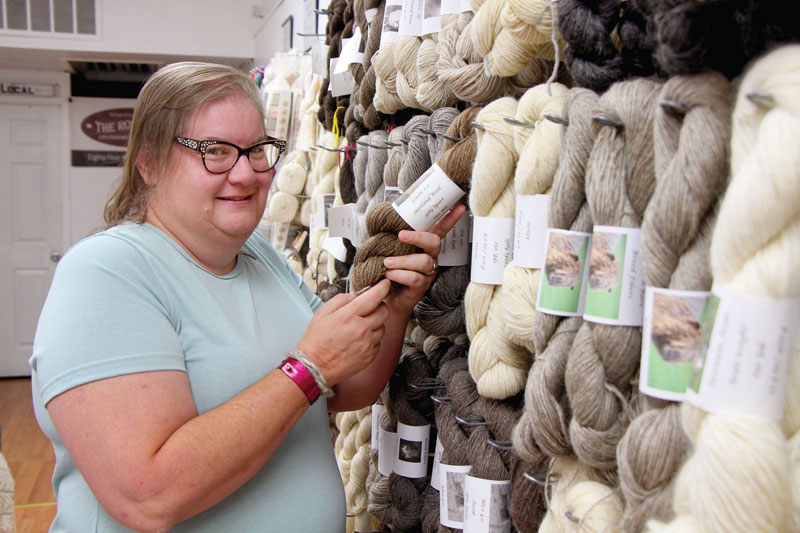 Yarn with a Story
Along with the focus on rare breeds, Manko changed how she markets her wool. Instead of continuing to sell the wool on the market, she switched to having it processed into yarn to sell directly to customers at shows. That shift helped her add value to the yarn by telling the story behind it.
All of Manko's yarns are undyed to showcase the natural colors of the heritage-breed wool. Each hank of wool comes labeled with the name of the sheep, its breed and a photo. And customers have responded.
"We've grown our business to the point where we can't keep up with demand for the product," Amy Manko said, adding that customers have come to appreciate the unique quality and story that comes with buying heritage yarn directly from a local farmer.
"It's like if you've been buying all your food in the bargain bin and then you go to a farmers market," she said.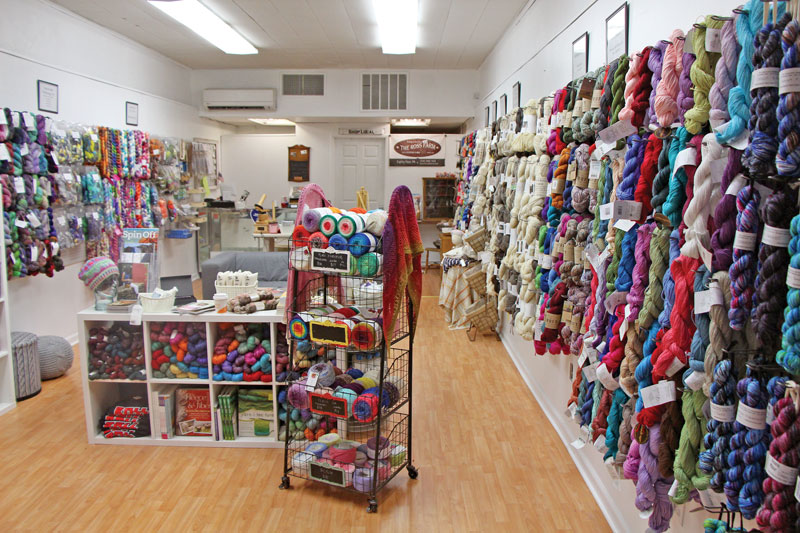 Though she still sells her fiber at shows, she opened a yarn shop in the nearby city of Washington to sell her own products along with yarn from other family farms in Pennsylvania and beyond.
"My goal was always to build the business to the point where we could help other small, family farms afford to raise their animals," she said.
The Next Phase
Like his mother, Drew Manko sees promise in having a niche product that tells a story.
A few years ago, he began approaching local chefs about buying heritage-breed lamb meat for their restaurants. It was such a hit that the chefs asked if he could supply other heritage meats as well.
So in addition to lamb, he now raises heritage- and rare-breed pork and beef as well as heritage chickens for their eggs. And Shawley has plans in the works to open a creamery to produce ice cream with milk from heritage cattle.
Manko sells his meat to restaurants in Washington County and the Pittsburgh area and, thanks to publicity from a recent national magazine story, he's in the process of getting his lamb into several top-rated restaurants in Washington, D.C. He also sells to a nearby butcher shop that specializes in heritage meats.
Manko said working with local chefs has helped him showcase his heritage meat as he works to grow appreciation for it locally.
"You can raise a good animal that tastes great, but you have to give it to someone who knows what they're doing," he said.
As he works to expand his market, Manko's also educating the public about how agriculture can help bring about a resurgence of livestock breeds that are threatened or on the brink of extinction. Raising rare or endangered breeds for meat might seem counterintuitive, he acknowledged. But he said, breeding those animals in an agricultural setting—versus keeping them in a backyard flock or on a historic site—helps grow their numbers.
"The only way that rare breeds can be a viable option for agriculture is if there's demand for the product," Amy Manko added. She noted that the meat business complements her wool business and will help it stay viable into the future. "At some point, it would be inefficient for me to continue to breed if I didn't have an outlet for extra lambs," she said.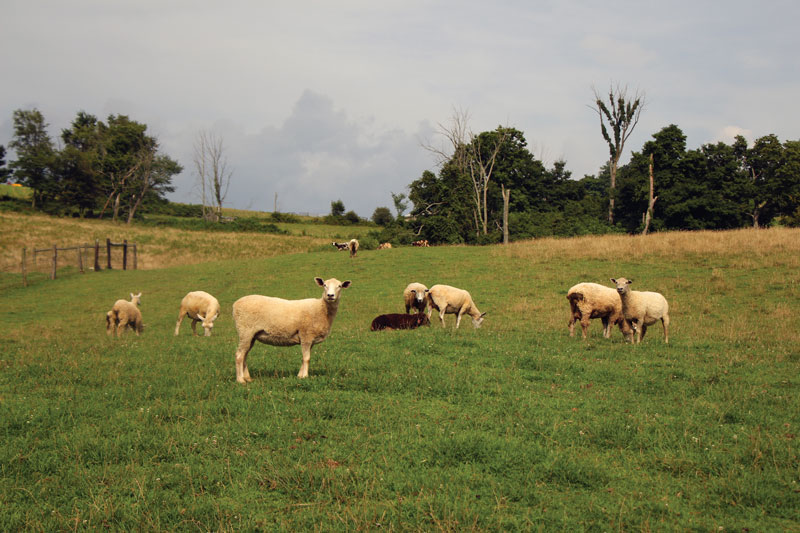 A Big Family
Though the Mankos have taken the farm in new directions, they remain rooted in the commitment to the farm that has been a part of their family for generations.
Alongside the heritage-breed sheep, the family raises Cheviots—not considered rare in the U.S. but nonetheless an important piece of the farm's history.
"We've always had Cheviots so we continue to have Cheviots," Drew Manko explained. "Because it's our heritage."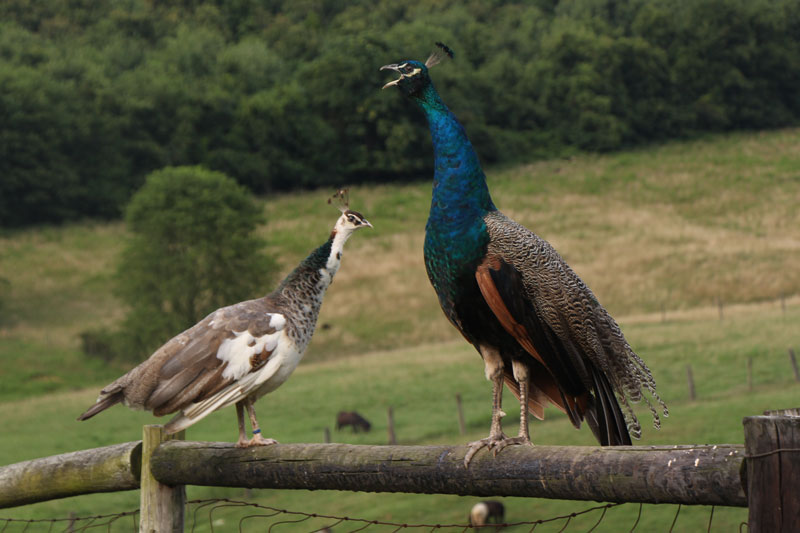 The family has its odd members too. The first peacock—who was replaced by Archie and Edith after he died—showed up in 2008. No one's quite sure from where.
"He found his way here and there was grain so he stayed," Drew Manko said.
He and Shawley have also taken on a new hobby in recent years: Caring for horses that have retired from Walt Disney World.
The resort has dozens of horses to pull carriages, offer rides and more. People interested in caring for the retired horses can get on a list to be considered. The Ross Farm has several Disney retirees. Manko dresses up in colonial garb for Washington County's annual Whiskey Rebellion Festival and offers carriage rides to give the horses a chance to socialize.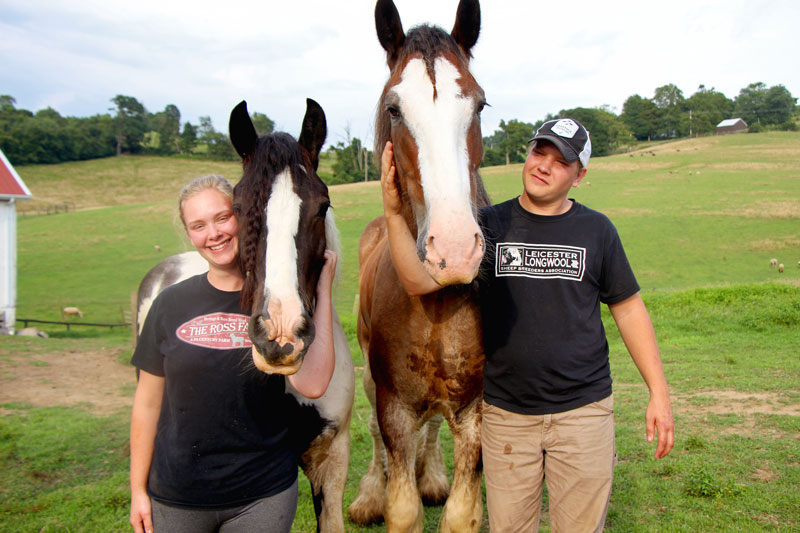 "They need to be around people to feel normal," he said.
As they look to the future, the family plans to continue their commitment to rare breeds that they've become known for.
Amy Manko jokes that she's been called a "rare breeds evangelist." And she's somewhat of an international celebrity in fiber and livestock-breeding circles for her focus on rare breeds—something the family finds quite amusing given that they're relative anonymity locally.
"Around here, nobody knows who I am and what I do," she said. "But on the international level, I'm pretty well-known and respected."
The Ross Farm
What:
Family farm specializing in rare- and heritage-breed livestock
Who:
The Manko family
Where:
Eighty Four, Washington County
Learn more: