Bentrem family embodies true farm-to-table approach in raising Red Devon cattle
Story and photos by William Whisler
Located in the beautiful rolling hills of Burgettstown just outside of Pittsburgh, the Bentrem family has built Three D Ranch into a pristine, grass-fed, grass-finished beef operation over the years.
Three D Ranch, named after Doug and his two sons, David and Daniel, was established in 1963. Doug originally raised American Quarter Horses and did so for 40 years before deciding to raise and sell grass-fed beef with his sons.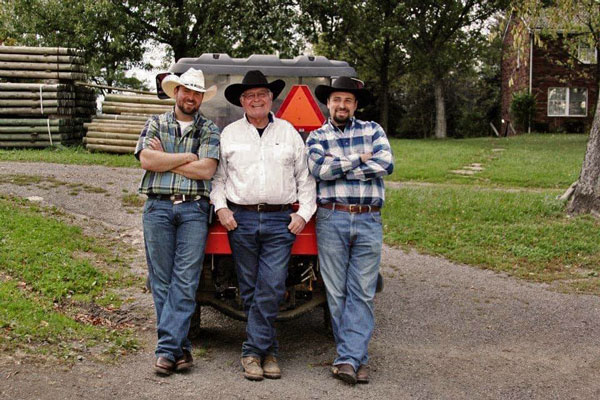 Since making the transition to beef, the Bentrem family, has primarily specialized in raising Red Devon cattle, which they chose for the breed's docile nature and strength from a husbandry perspective. The Bentrems also have a few Hereford cattle in their herd.
Red Devon cattle have a long-standing history in the United States, dating all the way back to some of the first settlers in the country, with evidence of the breed in the country that dates back 400 years. Red Devons are popular for their market value, quality beef, ability to finish on rough forage and strong fertility.
Today, Three D Ranch stands as a truly unique farm-to-table operation, where David and his wife Sarah, and Daniel and his wife Cody, – along with both couple's children – raise between 100-120 Red Devon cattle on their picturesque farm. The Bentrems utilize a highly intensive rotational grazing system on their 280-acre farm, with multiple pastures that the cattle move from daily.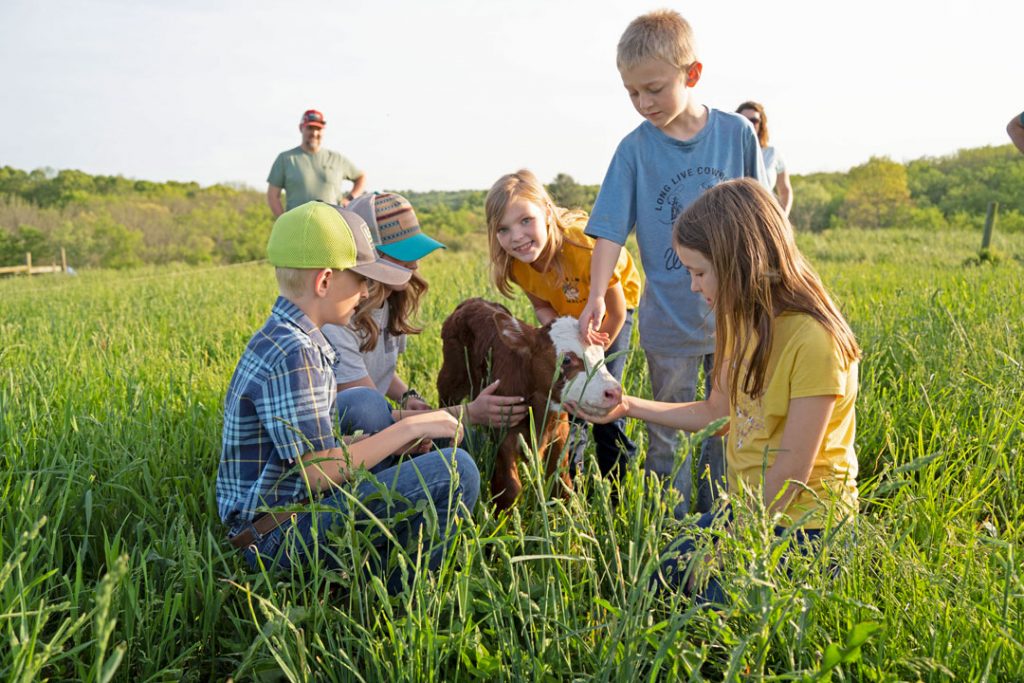 "Over the years we have transitioned over to grass-fed, direct market beef," David said. "We wanted something that we could do on the farm as far as everything being produced on the farm. In Western Pennsylvania were not as flat as Central or South-Central Pennsylvania, but we can grow grass really well. So, we wanted to go toward grass finished beef."
With proximity to the city, the farm perfectly displays the slow agricultural cycle of life in a Western Pennsylvania suburb, in contrast to the hurried, fast-paced lifestyle about 30 miles up the highway. Their location has allowed the Bentrems to market to a wide variety of consumers.
The family primarily relies on referrals and word of mouth advertising for their sales, but in an increasingly competitive market, the Bentrems have found success.
The farm's location has allowed David and Daniel to use Three D Ranch to educate consumers of all ages. The family holds an annual field day on the farm, where they invite their customers out to the farm to interact with their animals and see a glimpse into what goes on every day with their cattle.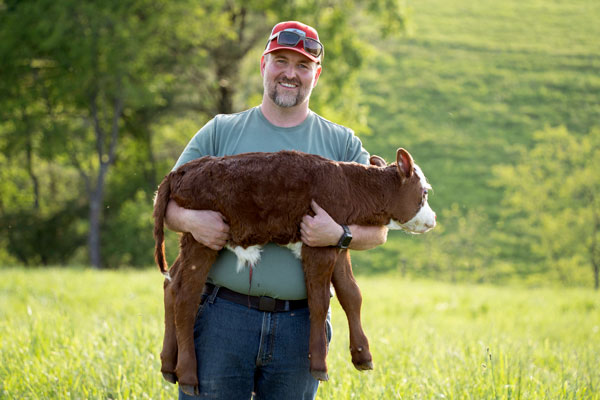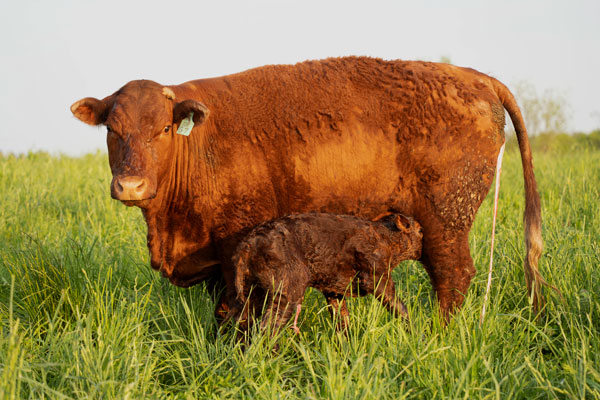 Educating consumers and fellow farmers is nothing new for the Bentrems, who serve in their county Farm Bureaus. David served on the American Farm Bureau's Young Farmers and Ranchers Committee and served as the chair and vice chair of Pennsylvania Farm Bureau's Young Ag Professionals Committee.
"We had a local preschool in just to show the kids the cows," David said. "We like to do that with our beef customers too. People want to talk about the cows but then you get out in the field with the cows and people come up with questions. That's why we do it – we can show consumers what happens on the farm."
"Every year we have a field day for our customers," Daniel said. "They really enjoy just seeing the cows. We usually take them on a hayride through the pasture. It's like a full circle connection."
Among the grazing cows, Three D Ranch also provides a glimpse into the past and present, as a beautiful hillside sits unphased by continued development that has grown around the city limits, while the brothers embrace technology with their usage of drones and conservation practices to conserve the farm.
The Bentrems have implemented technology through the usage of drones during calving so that they can know ahead of time how many calves were born before heading out in the field. By flying over the field, the Bentrems can ensure that calves that were hidden laying down in high grass aren't separated from their mothers if a new mother leaves its calf to move to the next pasture.
"We have implemented the use of a drone as well. It's amazing. When you are rotational grazing sometimes it's hard to locate calves," David said. "Sometimes the grass is deep, and the calves will lay down and they are like invisible. Sometimes you can't see them until you're right on them. So, we will use the drone and when you're about 30 feet in the air, it's amazing how they stick out. You just look and it's like, oh, there it is."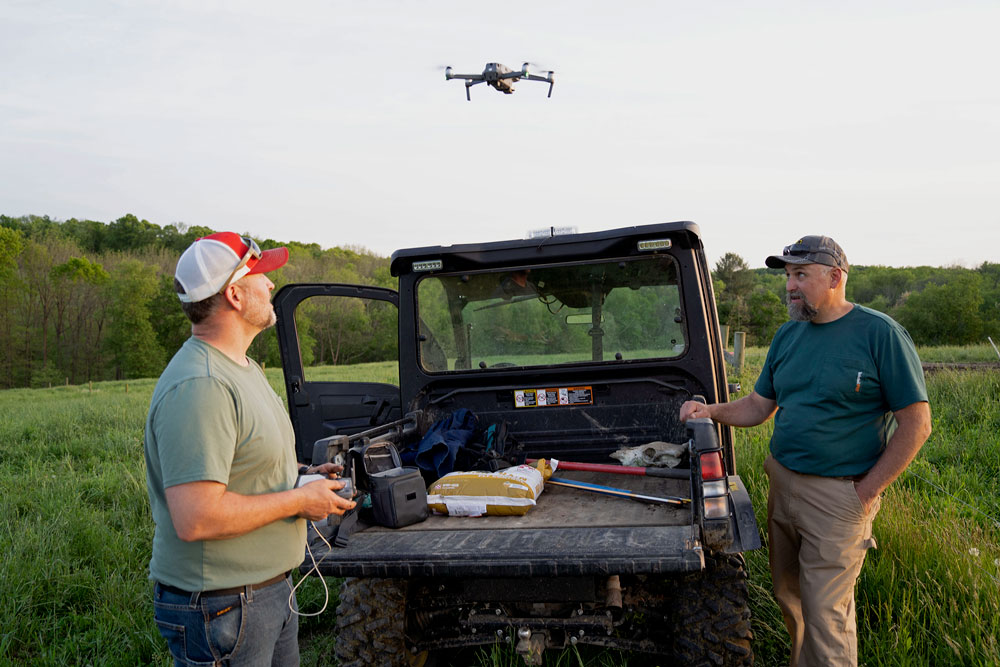 The brothers also built a unique water system on the farm that allows for fresh water to be available on each of the pastures the cows graze in.
"As far as infrastructure on the farm, we built our own pressurized water system everywhere," Daniel said. "We have a pile of water lines just here at the ranch. You always have to make sure the cows have water."
One of the biggest challenges that the Bentrems have is reserving enough space at the butcher ahead of time. With COVID throwing a wrench into the system, the Bentrems now find themselves having to schedule their beef with their butcher at least a year ahead of time.
"We have a really good butcher who does a really good job, but he's a good distance away," Daniel said. "We have to make our appointments about a year in advance, which can be challenging because you don't know how many calves you are going to have or what your demand is going to be. We pretty much are in a cycle of planning how many we need for harvest three years out by how many we breed. We try to make an educated guess following the gestational period, and then they are two, two and-a-half years old when they go to harvest."
Their proximity to the butcher can make transporting difficult as well.
"We used to have a butcher that was close by, and he had decided to retire," David said. "That kind of started the search. For us to get to a USDA butcher now we are about an hour and 15 minutes, to an hour and 20 minutes hauling cattle. It's not just us. There are other smaller butchers, but USDA butchers are a struggle to find."
The other main challenge that the Bentrems face is finding enough hours to get all their farm chores done while working away from Three D Ranch. The brothers grew up around horses, and David is a Certified Journeyman Farrier by trade and Daniel runs his own construction business, Dandy Construction. Both brothers met their wives through their shared love for horses.
The brothers use their skills from their day jobs when it comes to work on the farm.
"I use a lot of the construction equipment on the farm, and I've done some land clearing and built some fencing," Daniel said. "That's a pretty big advantage. We are able to do a lot of things ourselves."
For David and Daniel, it's all a balancing act. When one of them is busy with something, the other tries to step in and provide a hand in cutting hay or whatever project needs done, so that they can both get to the ranch to move the cattle to another pasture in the evening.
That process is what David refers to as the therapeutic part of farming.
"We always like moving the cows together and having the kids there because that is kind of the wind down to the day," David said. "It's kind of like a form of therapy, listening to them graze and hearing the calves nurse."
That is also found in the beef lifecycle. The cattle do not leave Three D Ranch until they head to the butcher, completing what the brothers refer to as a "closed loop."
"On the farm we are mimicking nature," Daniel said. "When deer are out having their fawns, we try to have our calves."
"We like our cows to be on grass when they calve, even though they are beef cattle to improve their milk quality and production," David added.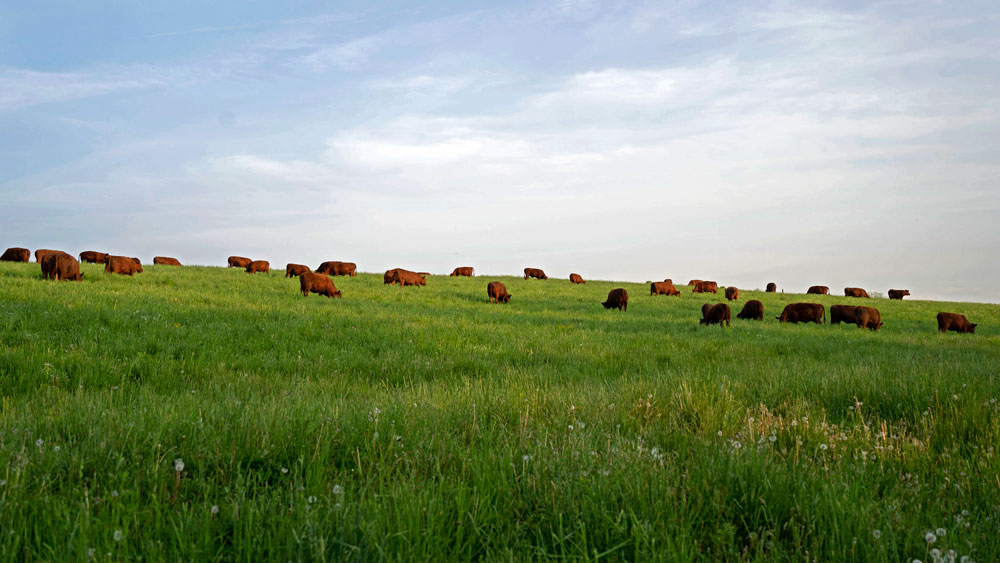 Three D Ranch primarily sells its beef by the quarter, but also has ground beef available by the pound for sale.
"Our main sales are through quarters," David said. "We'll sell it by the cut, but typically we end up selling it all by the quarter, so we don't have much need to sell it by the cut, other than our ground beef sales. We like to have ground beef available where if someone wants to jump in and order a quarter, we do have ground beef to offer them, but being able to sell our meat by the quarter and not having to worry about setting up at farmer's markets and those kinds of things is an advantage, and that's primarily why we do things the way we do."
For the Bentrems, being able to share their experiences on the farm with their kids has been the best part of farming and the brothers hope that their kids want to continue to be involved and want to continue raising cattle.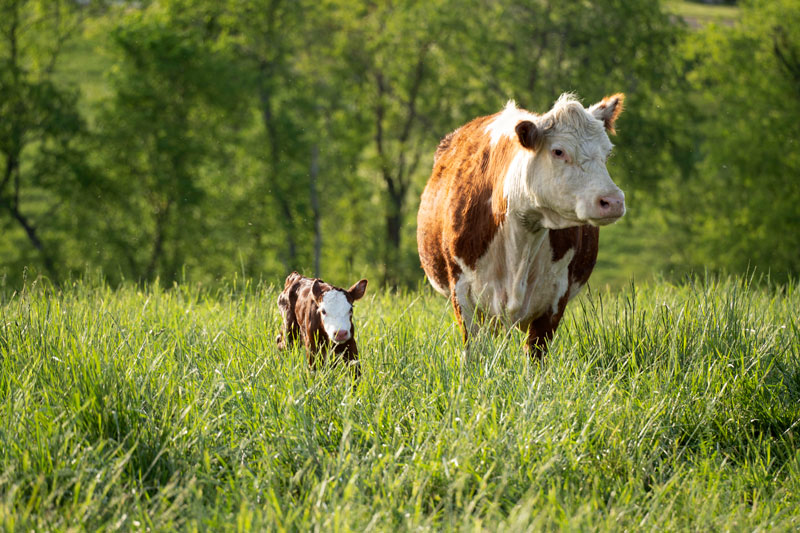 "I think that it is a great way to raise the kids with nature," Daniel said.
"With the kids and family, in a sense if it's not for them, why do it?" David said. "If I can make it fun and easy and profitable, then why wouldn't they want to continue it? There's a lot of time, effort, energy and money that goes into sustaining the farm, but it would be great for them to be able to make a career on the farm one day. Hopefully it continues to grow."
Learn more: