Mansfield brew pub serves up unique brews, farm-fresh flavors.
Story and photos by Liam Migdail
As he learned the ropes of craft brewing, Jarrod York heard the same mantra over and over: Whether you brew good beer or you brew bad beer, be consistent.
He decided to do the opposite.
There's nothing consistent about the ever-changing lineup of brews that York offers on tap at Yorkholo Brewing Company, which he teamed up with fellow Mansfield native Ashley Walsh to open on the borough's Main Street in 2011. In fact, visitors are unlikely to find the same beer twice.
Instead, York makes a point of always trying something new and different. He experiments with different ingredients and styles. He doesn't have a flagship brew. With a brew pub setting, he said, he finds a lot more flexibility to get creative because customers aren't expecting to find the same beer each time.
"There's so much stuff that you can experiment with so you don't want to brew the same pale ale all the time," he said. "That's why we didn't want to do a microbrewery."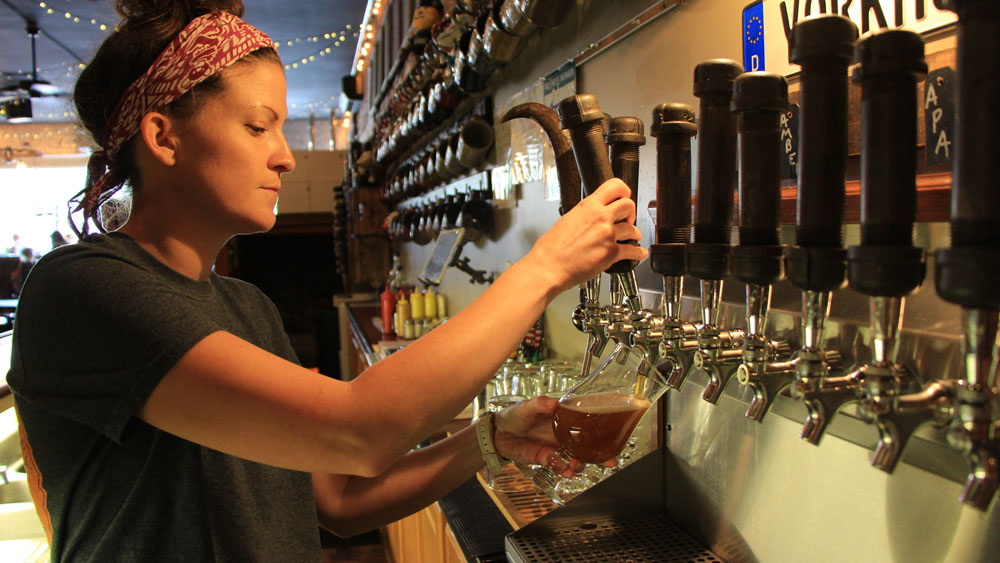 York and Walsh co-own Yorkholo. York serves as the head brewer and Walsh as the general manager.
The beer is brewed one batch at a time in a three-barrel system in the brew pub's front window. On average, each batch is about 84 gallons of beer.
The Yorkholo name comes from the nearby family dairy farm that was founded in 1861 and last run by York's grandfather, Ralph York. When his grandfather retired and sold off the dairy herd, York saw the brew pub as a way to carry on the farm's legacy. The business's logo is a sketch of Ralph York's face.
Today, Yorkholo embraces its agricultural roots by serving up dishes crafted from locally produced ingredients. The restaurant works with local farmers to keep the menu full of options that incorporate items grown or raised nearby.
As Walsh sees it, farmers often don't get the respect they deserve for their hard work. That's among the reasons Yorkholo makes a point of helping to bridge that gap between the consumers who eat food and their neighbors who produce it.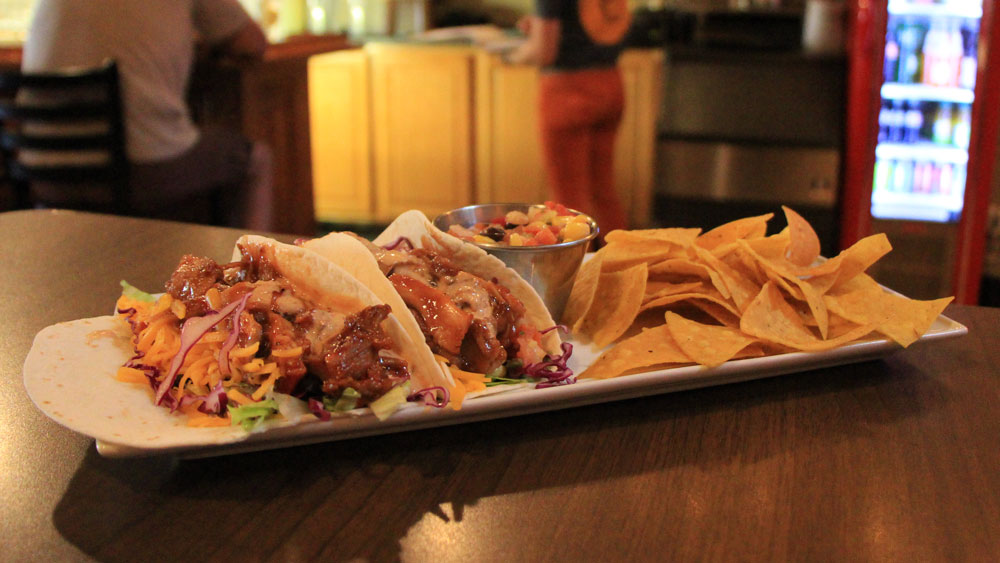 "We're from here," Walsh said. "So to us, local farmers—they're not just people we buy stuff off of. We consider them our friends."
And she added, she can count on ingredients being fresh and high-quality when she buys them locally, from farmers with whom she has a relationship.
"I'm not going to sell something to someone that I personally wouldn't want to eat," Walsh said.
That philosophy resonates Gary Keeney, a 10th generation farmer in nearby Middlebury Center. The Keeney family's small vegetable farm supplies Yorkholo with winter squash when its harvest allows.
"It's just as fresh as you're going to get it unless you pick it out of your own garden," said Keeney, a Farm Bureau member.
Keeney said he's proud to produce food that people in his community look forward to eating. And he noted, it's not just farmers who benefit when someone buys a dish made with local ingredients.
"When you spend your money locally—whether it's at Yorkholo or my farm or another farm or a farmers market—that money goes back into your local community, your local schools, your local churches," Keeney said. "It stays local. It benefits local."
Hillstone Farms—a Tioga County livestock farm owned and run by the Webster family, Farm Bureau members—supplies Yorkholo with beef and pork. The farm works with several local restaurants. As Todd Webster—who operates Hillstone with his father and brother—looks at it, supplying restaurants is a great way for farmers to get exposure among consumers in the area.
"When people see your name at different restaurants and have a decent meal, they're more likely to patronize your business," he said.
Yorkholo's order changes depending on the restaurant's needs and the farm's availability, Webster said. He's supplied everything from steaks and chops, breakfast sausages for brunch events, whole animals for the brew pub's pig roasts and even some grains for York's brews. Webster too is proud that members of the community enjoy the food he produces. And he said, knowing that friends and neighbors are eating his products is good motivation to ensure they're the best they can be.
"I think when you put your name out there like that, there's just a certain higher level of integrity that goes with it," he said of selling locally. "There's just a higher responsibility."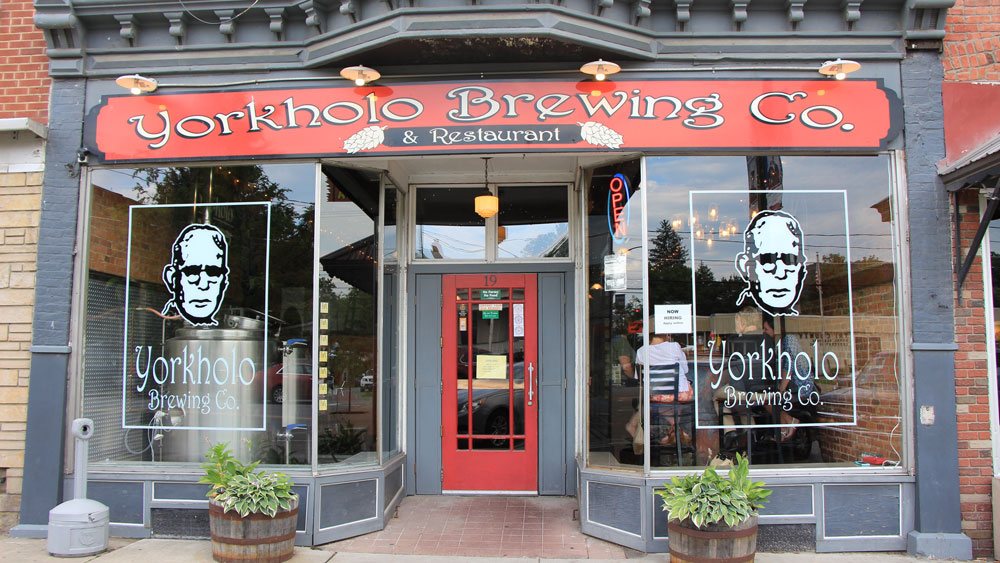 Yorkholo Brewing Company
What:
Craft brew pub
Where:
Mansfield, Tioga County
Learn more: