The Reedsville Creamery produces, processes, and sells fresh dairy products directly from their Mifflin County farm
Story and photos by William Whisler
Since its debut in 2019, the Reedsville Creamery has maintained steady success with a self-serve farm stand while marketing directly to consumers by inviting them onto their farm to purchase milk, yogurt, ice cream and other local produce and dairy products.
Built on a local is best mantra, the Reedsville Creamery's home base, located on Honey Creek Road in Mifflin County, is hyper focused on providing local consumers with its products and only sells to a handful of small businesses and markets in the surrounding area, with the idea that small businesses and local farming can thrive.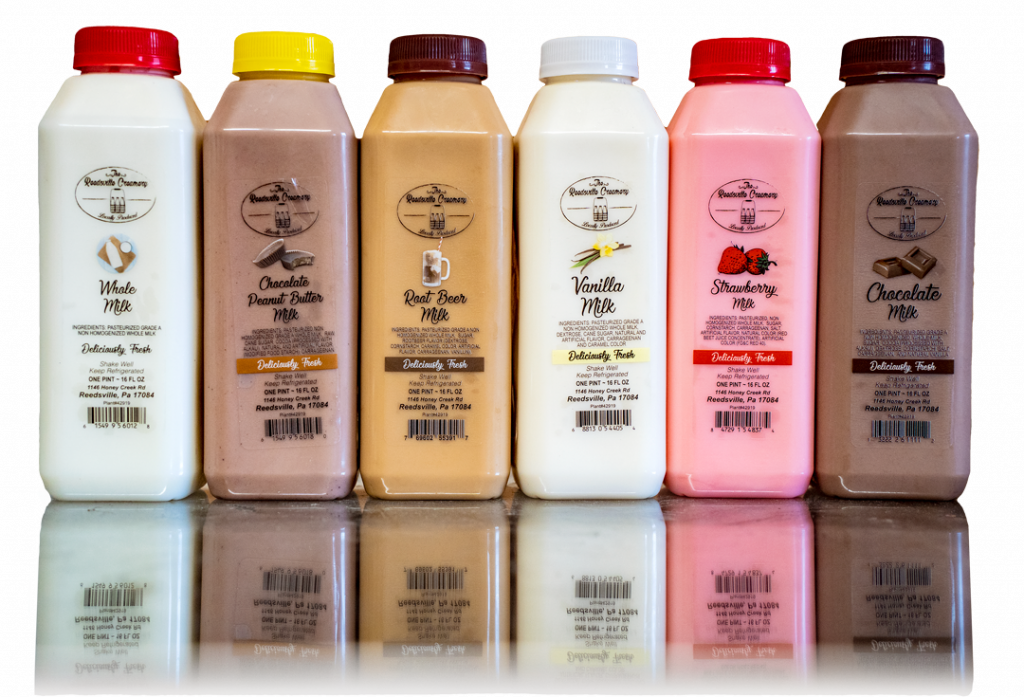 The creamery, which specializes in non-homogenized whole and flavored milk, has grown in popularity in Central Pennsylvania and the Kauffman family's recent dive into a brand-new state of the art ice cream stand in downtown Reedsville has brought their farm to the forefront of local business.
While Tim Kauffman, a Farm Bureau member, and Zachary Kauffman work on the farm, Loren Kauffman has been the one behind the scenes marketing and developing the business as it launched its full-scale ice cream operation in mid-July.
"The idea just sounded fun. I really enjoy experiences and creating experiences for people," Loren said. "If I enjoy the experience, I expect that others will as well. It's just a way to bring people in and a way to bring in that value-added product."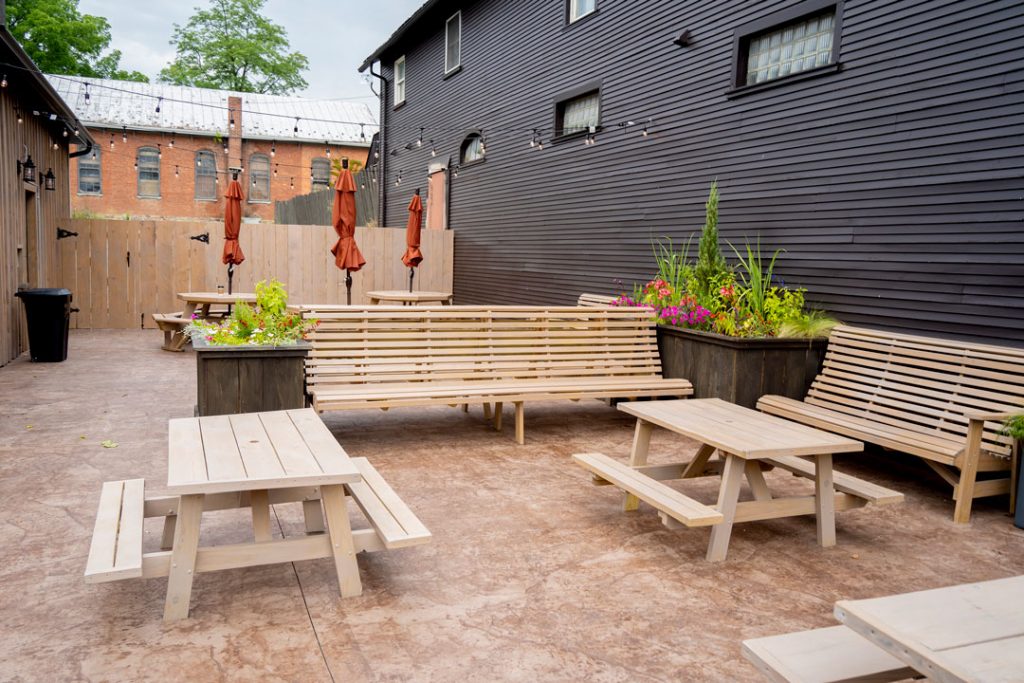 The ice cream stand came together in just a few months and is complete with tables, benches and a decent sized patio that offers a unique place to sit and enjoy ice cream in downtown Reedsville.
"It took a couple of months during the spring," Loren said. "The local workforce is really good. I knew concrete so I could do all that work myself and it really went fast honestly. It helped that we were already familiar with (the process) from opening up back at the farm."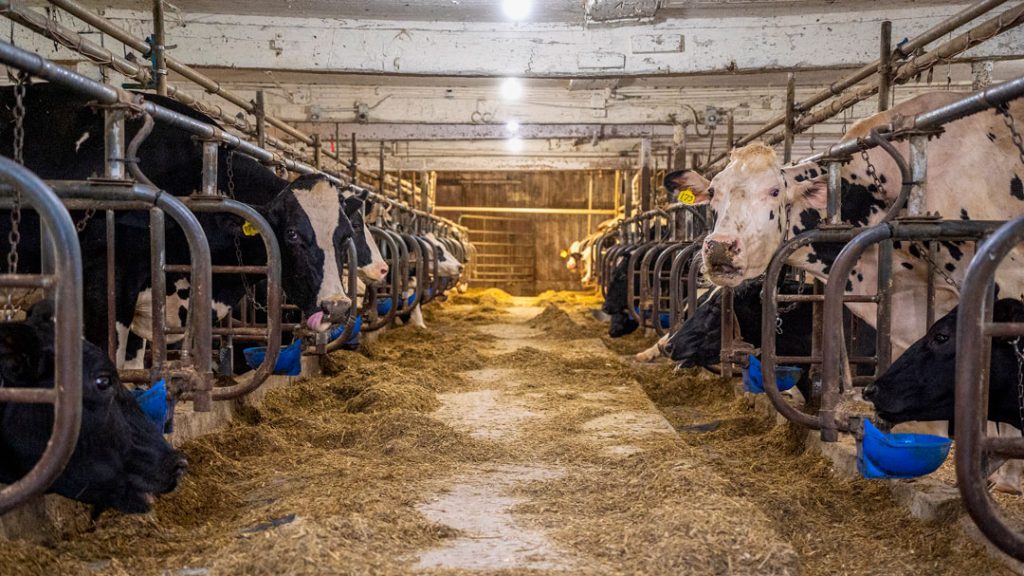 The stand currently offers 12 flavors of hand dipped ice cream and six flavors of soft serve ice cream. The Kauffmans also sell milkshakes, hot fudge sundaes and other products. The turnaround process is at times almost instant.
"One Saturday morning I was making soft serve ice cream mix and we were making cones that evening and that milk had literally been in the cows that morning," Loren said. "It is a really fresh product."
On the farm, the family continues to focus on processing and providing its regular non-homogenized whole milk and flavored milk, yogurt, ice cream, local honey, and other fresh local goods. The Kauffmans recently started selling teas at their farm stand and in their other self-serve location in downtown Lewistown.
Among the more popular products are Chocolate, Cookies and Cream and Strawberry flavored milk. The Reedsville Creamery also offers Vanilla, Root Beer and Chocolate Peanut Butter flavored milk.
"Flavored milk is a big deal for us. We don't homogenize our milk and we don't homogenize our flavored milk either. We aren't taking that cream off the top," Loren said. "So, if you keep all that cream in your product, you're going to have a superior product in terms of health and taste. That's really what set us apart from the beginning. We did a variety of unique stuff."
Being a small business has allowed for some wiggle room when it comes to creativity and the ability to branch out into new flavors, according to Loren.
"That's the beauty of being small," Loren said. "You can be flexible. If I decide tomorrow I want to do a different flavor, I can get the labels approved and bam, it's good to go. We use whole milk which makes our product better and tastier and then having unique flavors that people aren't necessarily used to seeing every day.
"We knew right from the beginning we wanted to open the farm store and then added the one in Lewistown. We wanted to do as much retail as possible just for sustainability on our end," Loren added. "The more retail you can do, the better business-wise and also, it's a little bit of a unique idea as well. All of our (store) locations are self-serve and work off the honor system, which has worked beautifully."
At the root of it, the Reedsville Creamery is a family dairy that has worked diligently to branch out and provide new products to its Central Pennsylvania community.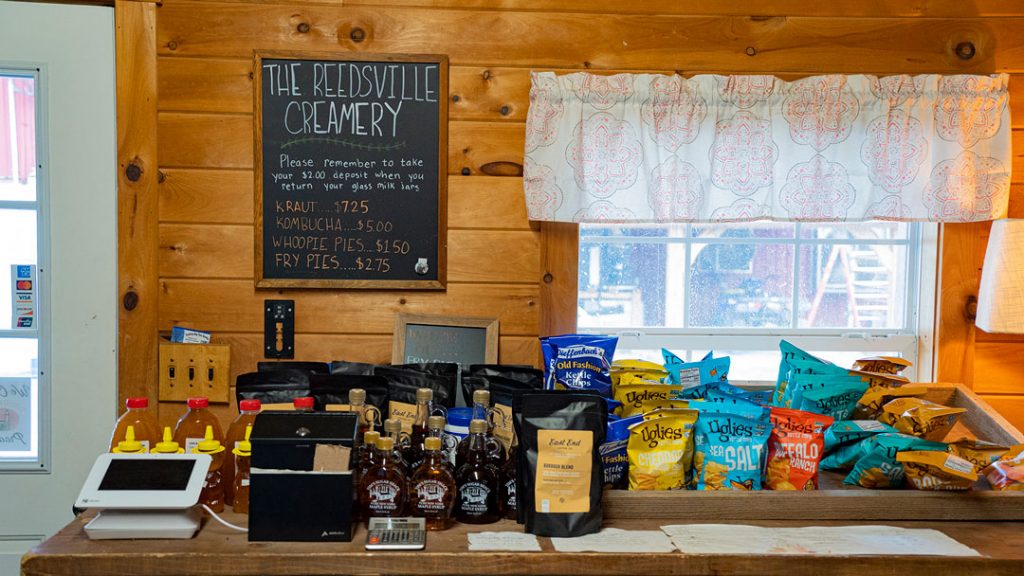 "I feel like we hit the jackpot in a lot of ways, being able to grow up on a family farm," Loren said. "A lot of people didn't get to have that and it's fun to have kind of a place where you are anchored and that doesn't change. We've had four generations there. I think that humans do well with an anchored space and that's what I think a farm can provide."
Eventually, Zachary plans to take over the family farm while Loren will continue to handle the marketing side of things for the family. The Kauffman's operation consists of 110 cows.
"It's really two separate beasts, it really is," Loren said. "It can be really tough for farmers that are trying to do both, but it has worked out well for us because my dad and brother take care of the farm and I can handle that side of things."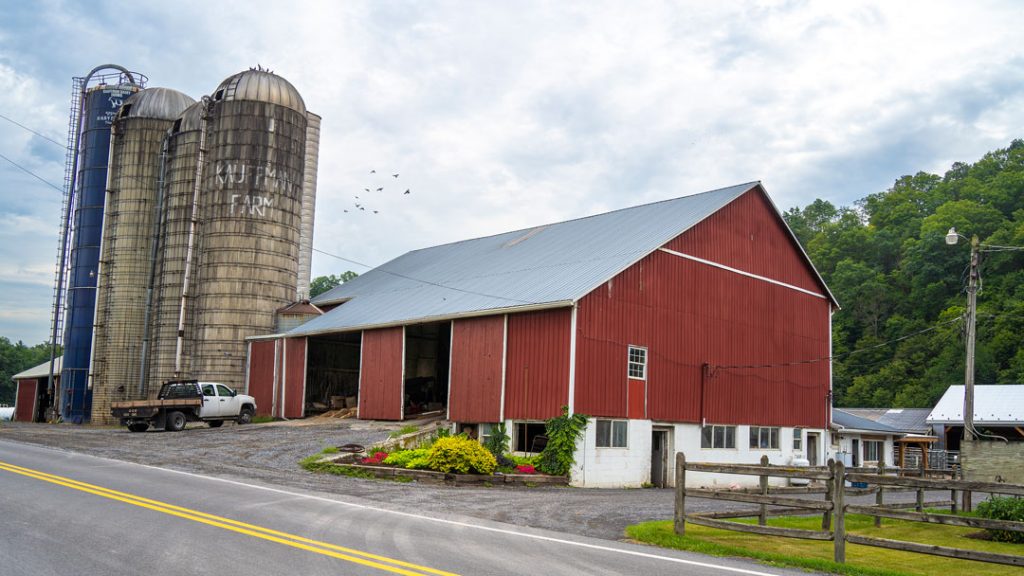 As far as the future, the Kauffmans are keeping an open mind on where their creamery and farm stores may take them. The stand, which is currently open Wednesday-Saturday is looking to possibly add some hours on Tuesday and even begin selling food in the near future with ingredients sourced from other local farmers.
"We are planning to add French fries soon with locally produced potatoes," Loren said. "We're going to have cheeseburgers with local beef, locally produced wheat for the bread. We're trying to use up as much as possible even just to differentiate ourselves from other people that have ice cream stands and also just quality wise."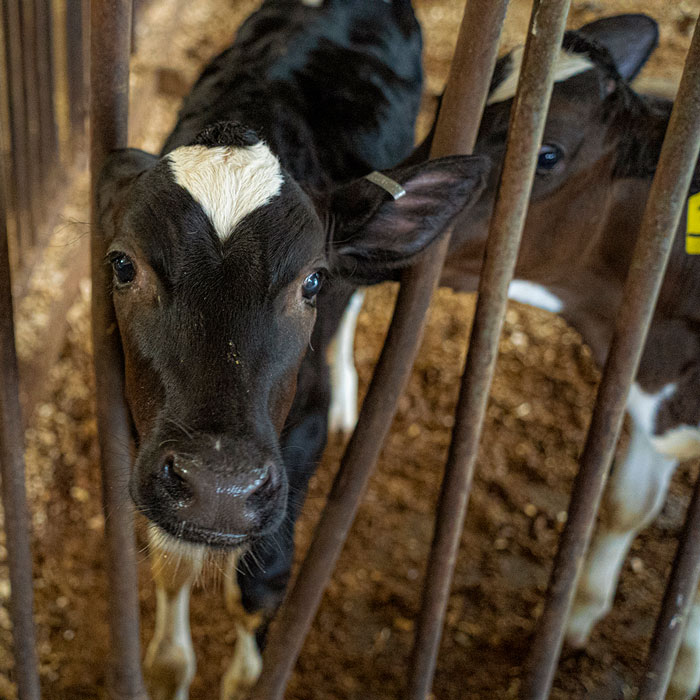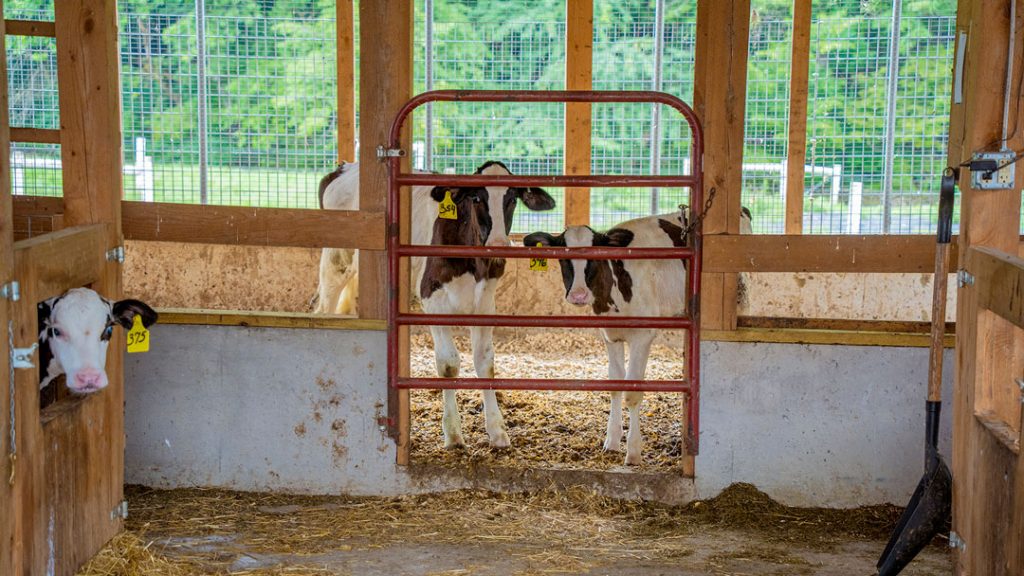 In just its infancy, the Reedsville Creamery has showcased a successful model of innovation by producing and processing their own products right on the farm.
"It was scary, I mean, there's always a little bit of apprehension, because you hope that people appreciate what you are doing and they support it," Loren said. "Right away from the beginning we had a lot of support. Obviously, you have people that try your products and maybe they don't like it, but we kept adding things here and there and the support for us has been great."
Learn more