Ed Heyler and his late wife, Dorna, celebrate decades of farming
Story by William Whisler
From a young age, Ed Heyler was immersed in agriculture. Having grown up on a century farm in Northern Pennsylvania, farming was simply in his blood.
Following two years in the Air Force during World War II, Heyler pondered two career paths: farming or teaching. After mulling his options, Heyler pursued a career in teaching agriculture, blending his two passions, before eventually deciding to do both.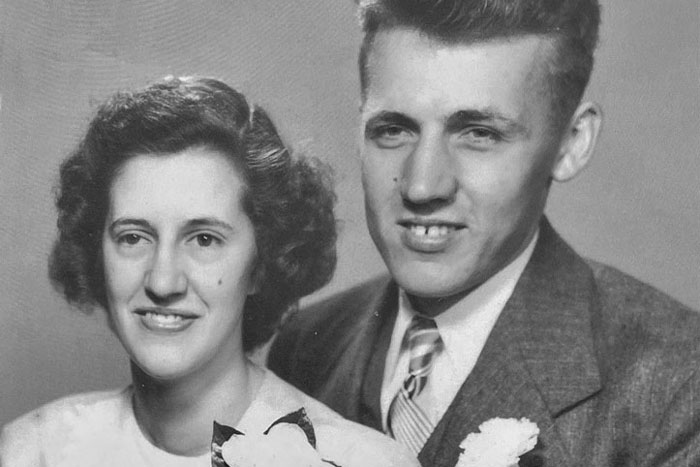 "When I got out of the service I went to Penn State on the GI Bill," Heyler said. "(When I returned from the war) I wasn't sure whether I wanted to farm or teach so I took a GED, (then went to Penn State) and I've done both since then. I went to school and wasn't sure what I wanted to do, but I knew I wanted to be involved in agriculture. I was given an offer to teach, and it was the only teaching job I ever had."
Heyler taught vocational agriculture full-time for 33 years in the Northern Tioga
School District, primarily at Cowanesque Valley Junior/Senior High School. Heyler began teaching in 1950 and retired in 1983.
Still, Heyler, a Farm Bureau member since 1965, longed to have a farm of his own.
"I still needed to get my hands in farming," Heyler said. "So, when this place came up for sale – it was a retired farm that had not been farmed in years – we bought it and we built it from there."
Today, after 72 years in the field, the 97-year-old Heyler still runs his beef cattle
farm in Westfield, along with his son Marty. Heyler, to the amazement of his five children, Sam, Dan, Dick, Marty and Nancy, never passes on an opportunity to get work done in the field. Dick noted that during his father's most recent birthday
party in August, Ed left to go bale hay.
The spry and tenacious farmer wouldn't have it any other way.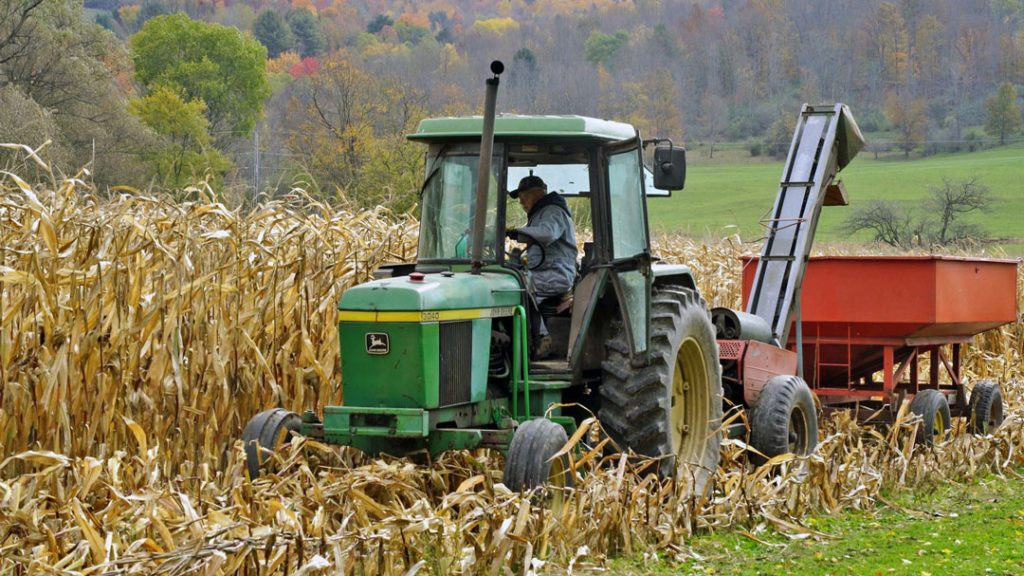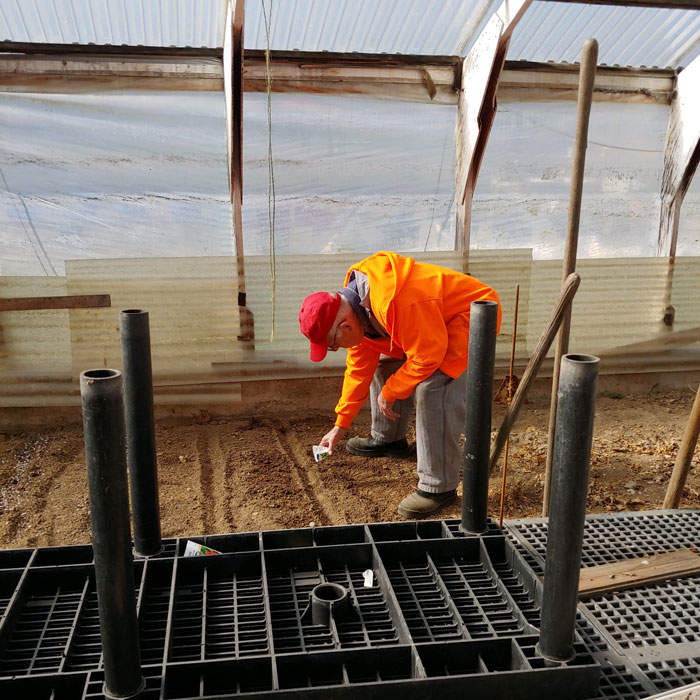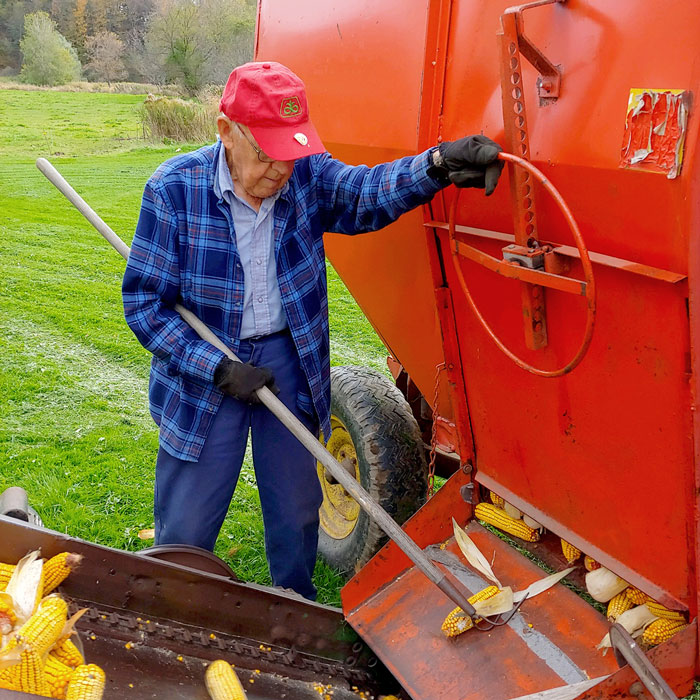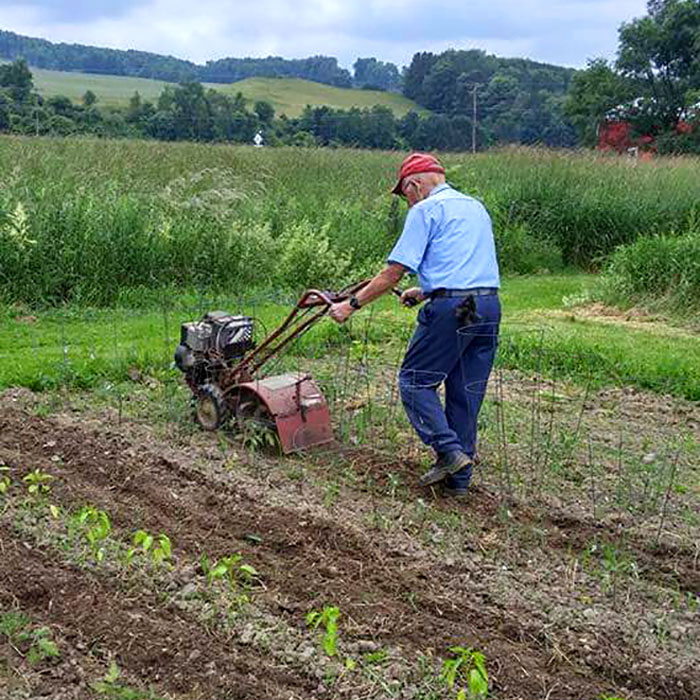 "It makes you get up in the morning," Heyler said. "There's work that must be done. I've always said that farming is a little bit different than business. I can't just decide to lock the door and say this is it. There are crops growing which need to be taken care of and there's livestock that needs to be fed, so you go out and you do what you need to do."
For his dedication to agriculture, Ed Heyler was recognized by the Pennsylvania
Farm Bureau with the 2022 Distinguished Service to Agriculture Award. The award is presented to an individual whose dedicated work and service has significantly contributed to the advancement of Pennsylvania agriculture.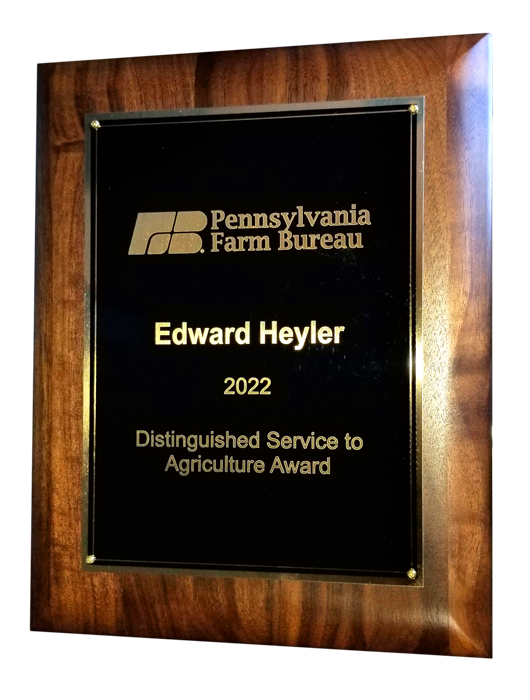 Once Heyler purchased his farm in 1953, the family renovated what was a barely livable house into a family farmhouse with five bedrooms, two bathrooms, two living rooms and a kitchen. Heyler built a barn with some help from his neighbors and two sheds were added alongside the barn. A pole barn and a greenhouse to accommodate the family's plant business was also constructed.
Heyler originally managed a poultry farm that at one time included 2,000 laying
hens and replacement pullets, along with 100 turkeys, 120 capons and around 600 broiler chickens which they dressed themselves and sold locally to the fresh market.
In the 1970s, Heyler was forced to change direction when a loss of rail service to New York City hampered their egg market and following a farming accident in the 1970s, it became difficult for Ed to dress poultry, so he exited the poultry business and started a small cow/calf beef operation that he still runs today. Heyler also continues to grow corn, oats, and hay.
"The types of livestock we've raised has changed over the years," Heyler said. "We started with laying hens and a side of capons and turkeys. I worked at those on nights and weekends because I was still teaching. We lost our egg market because we shipped on the railroad to New York City and then that ended, so we needed to do something different. We decided to switch to beef. My son Marty bought a farm adjacent to mine and we run our cattle together. Basically, it's a cow/calf operation with some freezer beef on the side."
Ed maintained the farm over the years, while his wife Dorna helped run the greenhouse. The greenhouse grew over the years and by the mid-2000s the family was selling thousands of packs of bedding plants, flowers, and vegetables – as well as designing and creating memorial urns and pots for Memorial Day. The family even constructed a small roadside stand where they sold strawberries, vegetables, fall produce and sweet corn.
"We also had the greenhouse which we started with a six-by-six hot bed and ended up with two greenhouses," Heyler said. "We only quit using the greenhouse in 2019 because I lost my wife, and I was getting older, and my health was not so good. We sold the greenhouse and now we concentrate just on the beef."
In the classroom, Heyler's impact on his students and the field was widespread. Heyler expanded Cowanesque Valley's agriculture program to require two full-time instructors and had added a 15-station welding facility and course, which expanded into allowing adults to take classes in the evening.
In his community, Heyler has been a longtime lay speaker and has been a member of the United Methodist Church since the 1950s. Heyler has also conducted numerous funeral services of community and family members, sometimes conducting one or two per month.
Heyler is proud of what he was able to accomplish in the classroom and is elated to see the success of his former students.
"I can still go around the community and say I had him in school and he's doing well, or I had her in school and she's doing well," Heyler said. "It's a very rewarding occupation."
The same is true of his farm.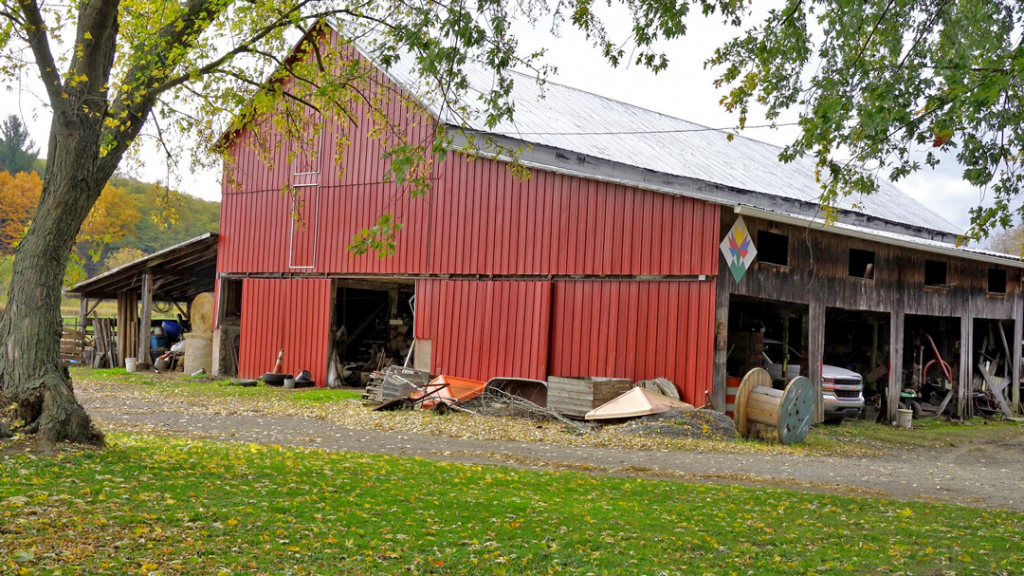 "It was a good place for me to let off steam," Heyler said. "If I had a bad day at school I could come down and get on my tractor over on the hill and plow or do whatever needed to be done and I'd feel better."
For Heyler, continuing to farm alongside his son and to have his children
continue to come back to the farm has been everything he'd dreamed of.
"It's just been a good living from the standpoint of you become assimilated as part of the community," he said. "It's a good place to raise a family. We had five
children who have all turned out and they've all done well. They still all come back when possible and help me. I'm grateful."