Army Veteran gives back through hunting and fishing adventures
Story and Photos by William Whisler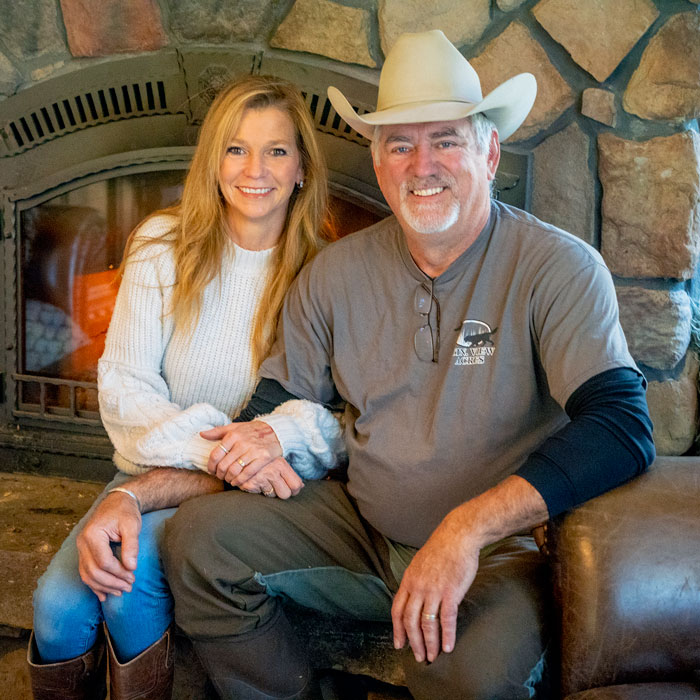 The military has always played an important part in Mike Steele's life, and as a retired United States Army helicopter pilot, Steele has often looked for ways to give back to those who have served in combat or as a first responder.
Steele, who retired from the military in 2003, was a CH-47 Chinook pilot who served in two conflicts, including the Grenada and the Gulf War. Since then, Steele has opened up his 240-acre Windber farm to former military members, firefighters, police officers and EMS workers who have been injured in the line of duty by treating them to outdoor adventures like guided pheasant hunts and fly-fishing expeditions.
Mike Steele and his wife Lori operate Mountain View Acres on their farm. Mountain View Acres is their for-profit business aimed at allowing hunters more success in guided pheasant hunts on their land. The idea stemmed from Mike's frustration in spending a day hunting and not being able to get more than one or two birds during a hunt.
Their farm also is home to horses, a rescue alpaca, a goat, chickens and peacocks. Mike and Lori also operate an AirBnb on the property.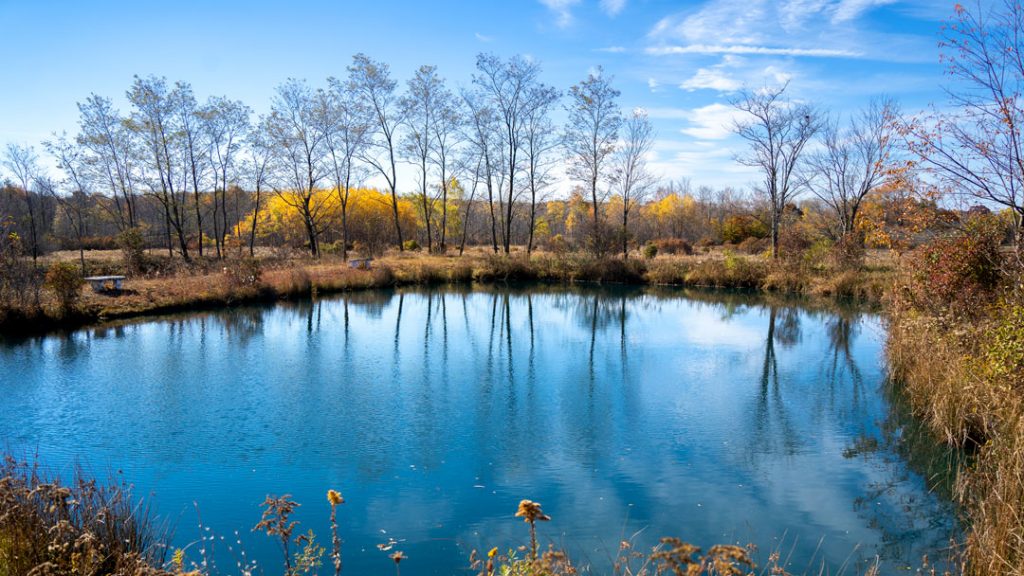 "Our children at the time, Sierra was 13 and Cody was 12. We'd take them out on the game lands and hunt, and we'd walk all day and get one or two birds," Mike said. "We went and bought birds, maybe 50 some our first year and released them for the kids to hunt them and someone found out about it, and asked if I could buy a couple birds for them to put on their place so I realized it was something we could do. We probably hunted 20 the first year and sold 30. The next year we got into it full bore and we've been buying birds since. Now we buy about 1,500 birds a year."
They began the nonprofit organization Wings For Our Heroes in 2015, as a way
to give back to those who fought to protect the country and those working to keep their communities safe.
After a few years into their Mountain View Acres business, Steele came up with an idea to give back by putting on a hunt for former military in Pennsylvania. The idea took off from there.
"A few years in we had decided that we wanted to give back and that we were going to buy an (action trackchair) and put on this hunt for Pennsylvania
people," Mike said. "We were going to go to the local commanders and have them
pick somebody. When we found out about the price of the chairs, we were looking for some donations, but nobody would donate because we weren't a nonprofit and they couldn't tax deduct it. So, in 2015 we started Wings For Our Heroes and it's been going crazy since then."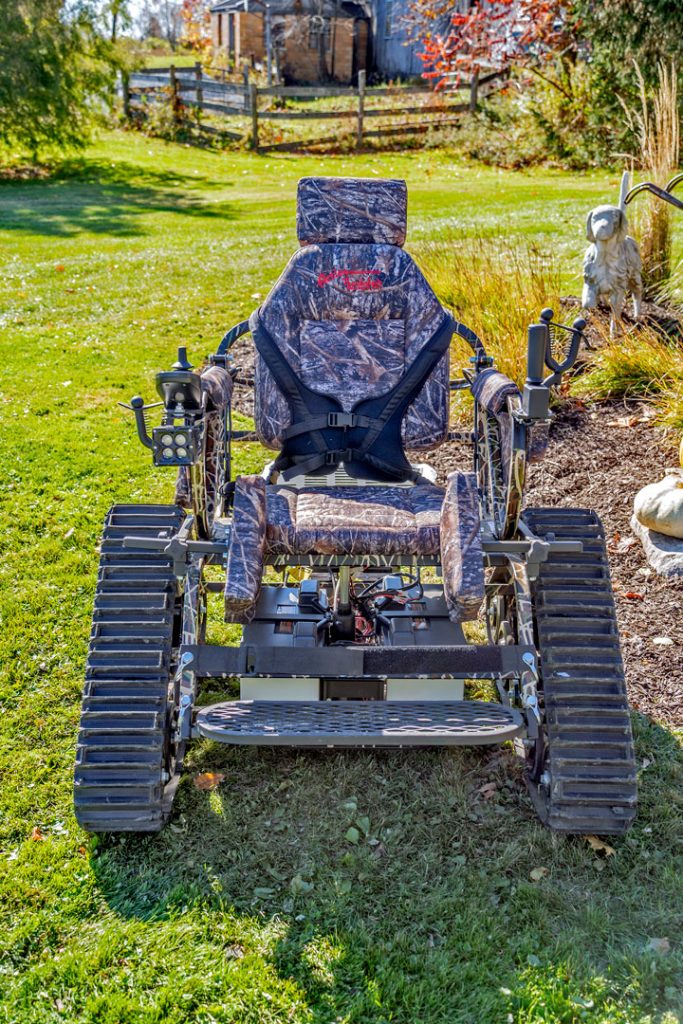 Since it's inception, Mike and Lori have been overwhelmed by the support that they have received for their charity.
"For a small community, they really supported us," Mike said. "We had one donation the first year that allowed us to buy our very first chair, which was our goal, to buy a track chair. We bought the track chair and did two events that year and then the next year we just built up all our funding and we gave that chair to a veteran. Since we've started, we have purchased five chairs and given three away. We always keep two here on the farm for hunts. This year we were able to get another chair and we're giving that one away at our Veteran's Day fundraiser."
Throughout the year, Wings For Our Heroes currently puts on two events: a Fall pheasant hunt on the farm and a fly-fishing expedition that takes place at a nearby stream for a private trout fishing adventure. The hunting trips normally bring in four-to-six hunters and the fishing trips can pretty much accommodate as many fishermen – or women – that apply for the trip.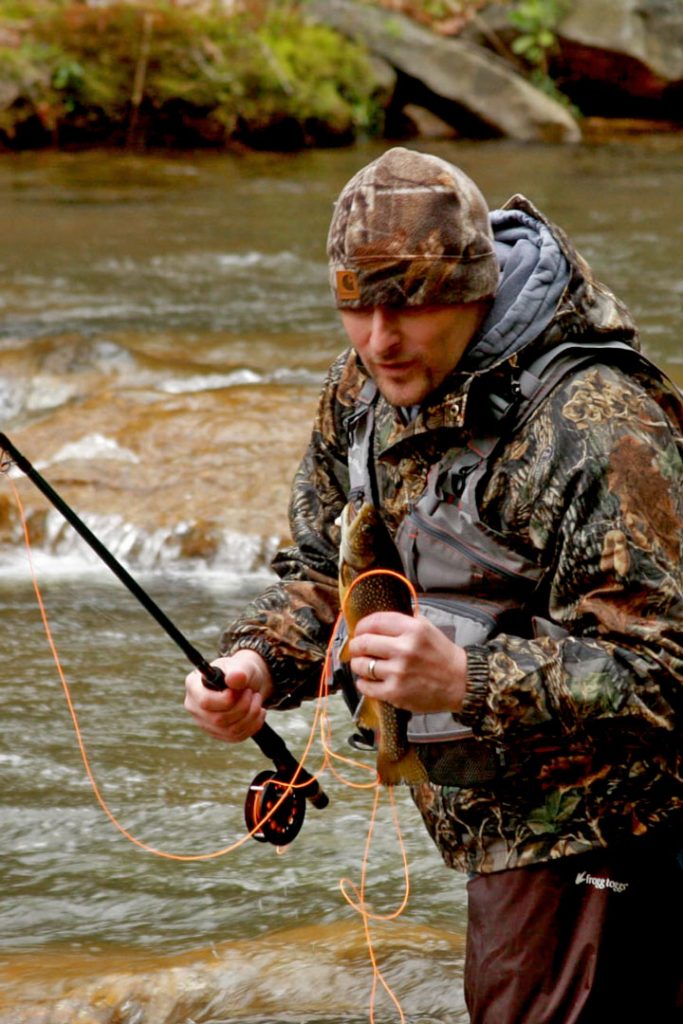 The Steeles welcome individuals from all over the country to take part in their events, and Wings For Our Heroes covers all of their costs – travel, hotels, mileage on a vehicle, etc.
"We cover all of that because we don't want them to have any travel expenses," Lori said. "For them to come in should have zero cost. All their hotels, airfare and mileage are covered. We provide any clothing or equipment as well. We don't want people to not be able to afford to come. We will get them here somehow. We had one person who had PTSD who was able to bring his wife with him because he wasn't able to travel alone and that was a blessing. A lot of the money we raise is from our dinner dance fundraiser."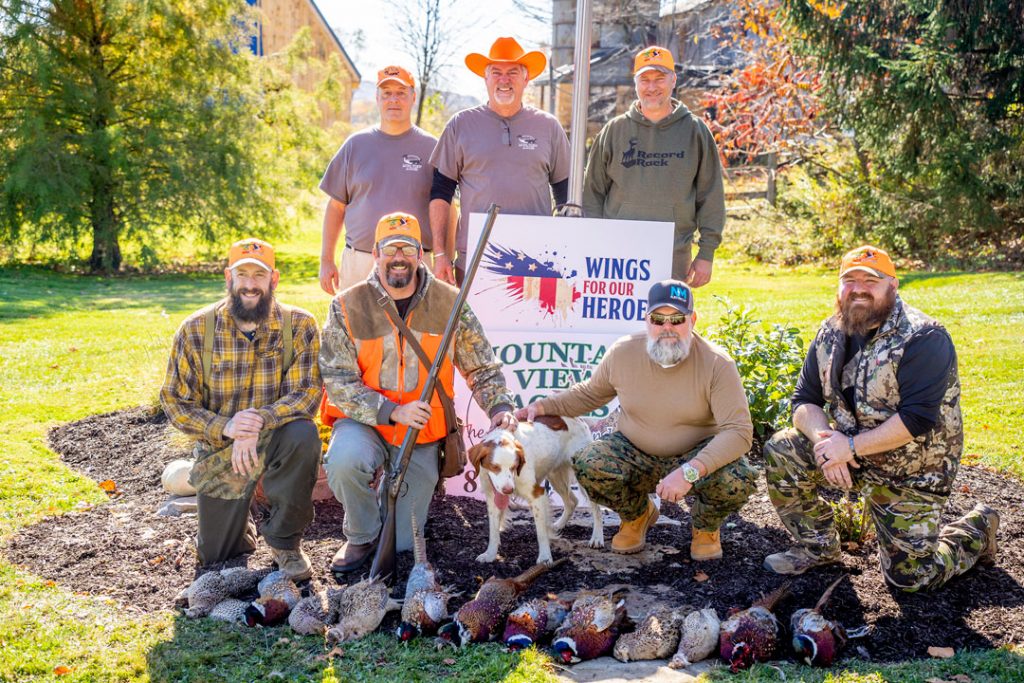 Any former military or first responder interested in applying for the trip can do so through an online application or by printing it out and mailing it in.
"We put out a note on wingsforourheroes.org that we are going to have the pheasant hunt on this date and then we accept applications," Mike said. "Whoever we get, we almost always approve them and bring them on, and we haven't had any big flux where we had to turn people away. If we had a situation like that we would just continue to add on until we got them all through. We put it out on Facebook, Instagram, and our website."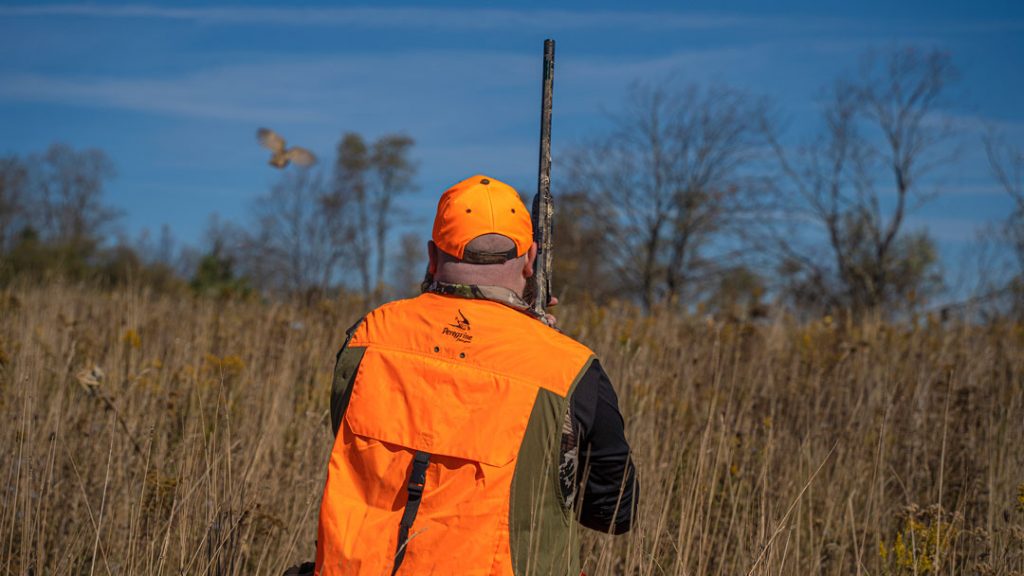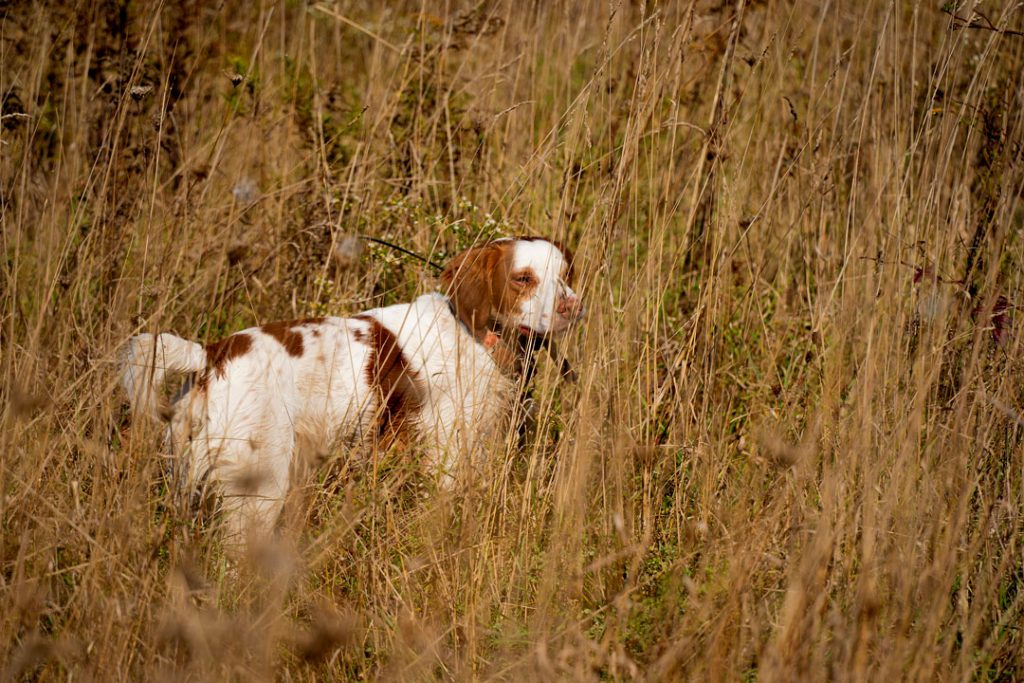 The dinner dance fundraiser takes place each year on Veteran's Day and the event is hosted at a local wedding venue and includes a live and silent auction, with the proceeds benefitting Wings For Our Heroes.
Mike and Lori are planning to expand the offerings of Wings For Our Heroes if possible, having bought a deer stand to be able to host hunters for deer hunting trips at some point. Mike said that they are also considering using the track chairs to allow for someone who can't walk to be able to take a hike with their family or go canoeing or kayaking.
"The original plan was just outdoor adventures," Mike said. "We're always looking to continue outdoor adventures. We base it off of that, but as it grows, we will continue to adapt and try new things."
The Steeles thanked the many volunteers who have allowed Wings For Our Heroes to grow into what it is today.
"We couldn't do it without all of the volunteers," Lori said. "Some of the volunteers are hunters and they bring their own dogs to use as guides. So that's really helpful that it doesn't fall complete on us."
"We have about 25 people that we can call who would be there in a minute," Mike added. "We've had many different people support us. We had a gentleman who was working on his senior project come out and volunteer some time to help with the last hunt. It's been a blessing."
Anyone looking to donate to Wings For Our Heroes can do so by mail, through the website, or through PayPal through Facebook. Wings For Our Heroes is also a listed charity on Amazon Smile.
Anyone that purchases something on Amazon through the smile.amazon.com URL can select Wings For Our Heroes as their charity. Amazon donates 0.5 percent of the purchase to the selected charity at no cost to the shopper.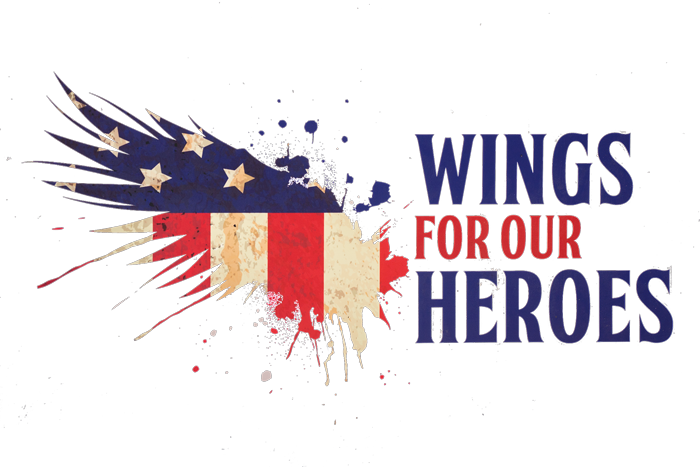 Learn more: