Tomorrow is International Bacon Day, the unofficial holiday that celebrates all things… you guessed it, bacon.
Pennsylvania farmers play an important role in making the holiday happen. Our state ranks 12th in the nation for pork production, with Keystone State farmers raising more than 502 million pounds of pork annually.
And, according to the American Meat Institute, the Philadelphia region ranks sixth in the nation for bacon consumption.
If you forgot to plan an elaborate International Bacon Day celebration, don't panic. We have a five-point plan to get you ready for the big day tomorrow.
1. Make bacon
You'll need a hearty breakfast to get the day started. And there's really only one breakfast appropriate for a day celebrating bacon.
2. Learn about bacon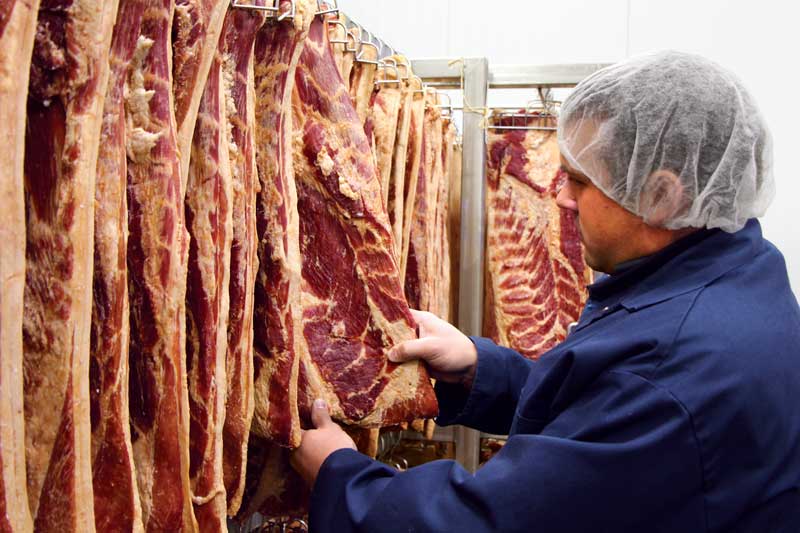 There are some great bacon processors here in the Keystone State. Check out our feature on John F. Martin & Sons.
3. Lunch

Have you tried one of our bacon mac 'n cheese recipes yet? Now's the perfect time.
4. Get fancy with bacon
Who says International Bacon Day can't be classy? For snacks or dinner, try one of these gourmet recipes featuring bacon.
Sweet and Spicy Bacon-Wrapped Scallops

Grilled Bacon-Wrapped Peaches

Feta and Mushroom Stuffed Bacon-Wrapped Chicken
5. Dessert
Because who can resist maple bacon cupcakes?