If there's a holiday tradition that's quintessentially Pennsylvania, it's starting off the new year with a hearty meal of pork and sauerkraut.
A Pennsylvania Dutch staple, pork and sauerkraut has long been considered a New Years good luck charm in the Keystone State. And there's another reason for the dish's popularity beyond symbolism: It uses ingredients readily found fresh from Pennsylvania farms.
The Keystone State ranks 12th in the nation for pork production, with more than 502 million pounds produced in the state annually. There's also plenty of cabbage grown here. In 2017 (the most recent year for which data is available), 564 Pennsylvania farms harvested a combined 1,205 acres of cabbage. That's more than 47 million pounds!
So if you're all about keeping with tradition, go ahead and whip up that recipe for pork and sauerkraut dinner you learned from your grandmother. It will be delicious.
But if you're feeling a little adventurous this New Year's Day, why not try one of these recipes that put a unique spin on the classic. We included two of our Positively Pennsylvania originals and scoured the web for some other recipe ideas. Happy cooking!
Pork and Sauerkraut Potstickers
Try a Pennsylvania Dutch spin on this classic, Chinese dish.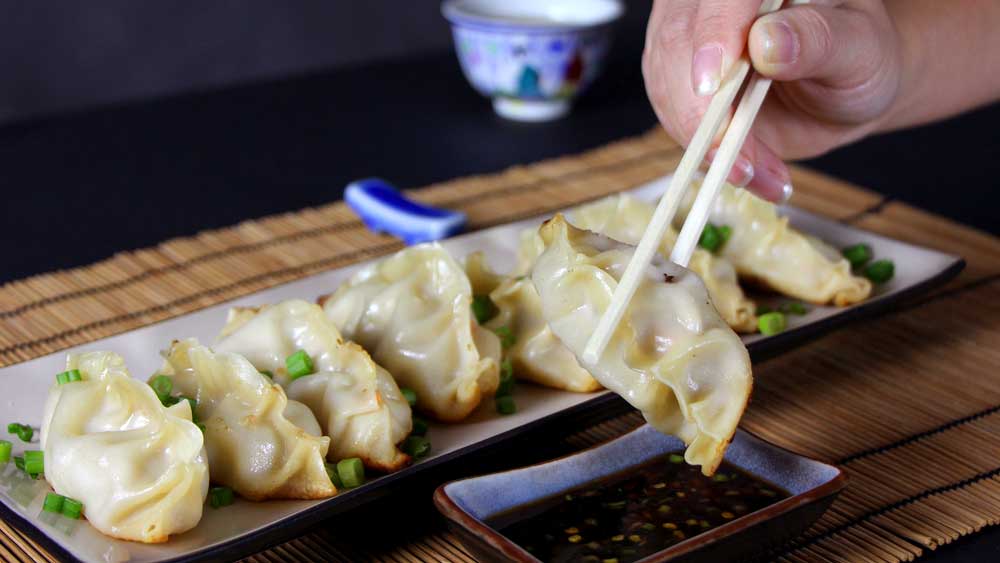 Grilled Beer Brats
Who says you can't mix Oktoberfest for New Year's? Just make sure to use pork sausage.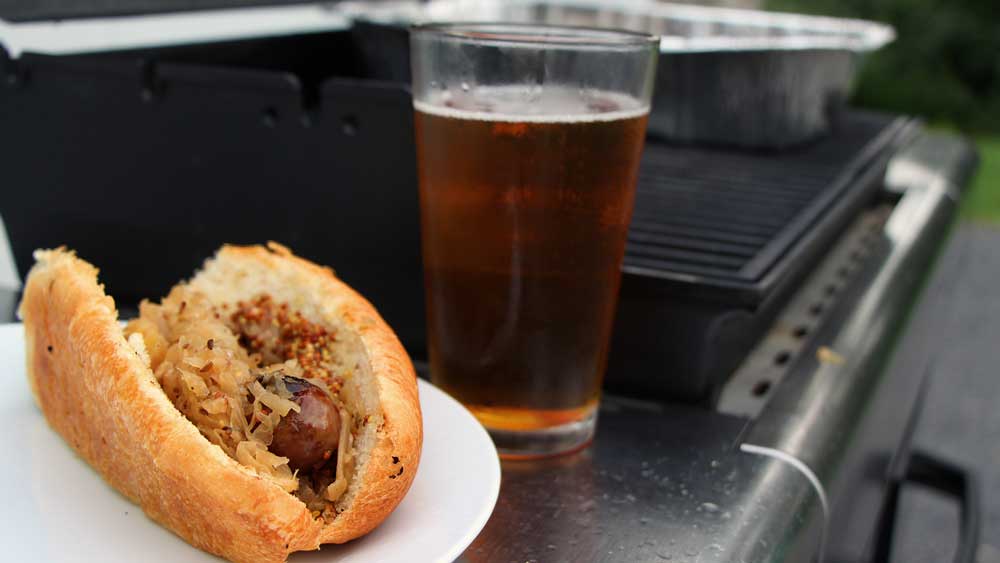 Orecchiette with Brussels Sprouts and Bratwurst
This New York Times recipe lightens up the New Year's classic, turning it into a pasta dish and brightening up the plate with some green herbs and veggies.

Ham, Bean and Bacon Soup with Sauerkraut
Two kinds of pork combine with sauerkraut for this hearty, stick-to-your-bones soup to warm you up in the dead of winter.

Sauerkraut Strudel
It has bacon, it has sauerkraut, it's…strudel? This savory pastry will make you think about strudel in a whole different way.

Smoked Sausage 'Reuben'
Part New York-style hot dog, part reuben, part polish delicacy, this dish contains your New Year's pork and sauerkraut and a whole lot of other flavor on a bun. Just be sure to use pork sausage.